Watch your Plex content on your Apple TV with the jailbreak-free PlexConnect
You point your trusty Apple Remote control at your Apple TV and suddenly a nearby laptop starts blasting ABBA. Chris Breen offers a workaround for a too-communicative remote.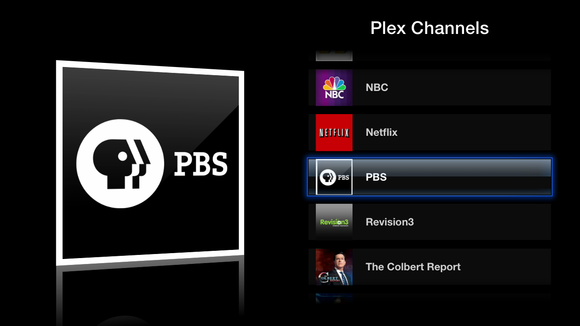 Most of Plex's third-party channels do not currently work via PlexConnect though there are a few that do, including PBS.
At one point—I haven't managed to figure out exactly why—PlexConnect seemed to interfere with AirPlay when I was trying to play videos from my iPad mini on my Apple TV; all I got was a constantly spinning loading indicator. Suspecting that PlexConnect might be the culprit, I shut the software down and AirPlay returned to its normal working condition. I've not been able to duplicate that in subsequent tests, though, so it's possible it was an issue with my iPad.
Admittedly, PlexConnect is a niche project, but to those who've been looking for a native interface to their non-Apple media on their Apple TV and don't mind fiddling with some more technical details, it's definitely worth a look.