V-Moda Crossfade Wireless headphone review: Musical excitement, with or without wires
These Bluetooth headphones will have DJs and audiophiles alike tapping their toes to the beat.
Removing those stock ear cups is simple, but it took more force than I was initially willing to exert for fear of breaking the headphones. V-Moda's online video tutorial was helpful in this regard. Installing the new ear cups took some care, but it didn't take long.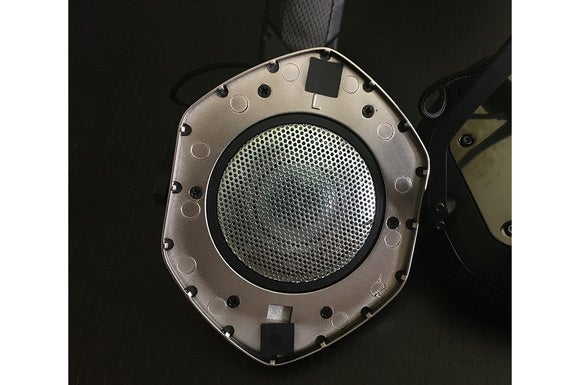 Theo Nicolakis
The Crossfade Wireless' ear pads are removable, but the process isn't as simple as it is with headphones with magnetic ear cups.
It's all about that bass
V-Moda heaphones have always offered excellent noise isolation so you can enjoy your music without distraction in exceptional comfort. You'll quickly forget that they're on your head. The Crossfade Wireless don't reveal as many details or nuances in the music as the more expensive B&W P7 Wireless or Oppo PM-2 that I recently reviewed. These headphones exhibit a warm, smooth sound, but the trumpets on Aaron Copland's "Fanfare For the Common Man" shined. But things were almost too smooth at times; I found myself craving just a bit more detail.
The Crossfade Wireless sound more exciting with less sonically demanding fare. Alanis Morissette's "Guardian," from Havoc and Bright Lights, absolutely rocked. These aren't laid-back headphones, they produce energetic and pronounced bass without resorting to gimmickery.
This works well with some tracks. The deep synthesizer lines on Alanis Morissette's "Woman Down" were truly club-like, and Stevie Ray Vaughan's "Tin Pan Alley" dug deep into the blues. But that frequency emphasis ultimately comes at a cost. To my ears, the extra dose tended to extend into the midbass and lower midrange, so that on complex tracks like "Claw Trucks" or "Chapter Doof" from the Mad Max: Fury Road soundtrack, the low end deadened the bite of the midrange, smearing the presentation.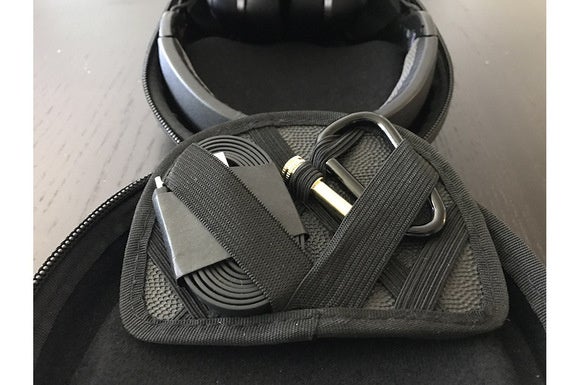 Theo Nicolakis
The "exoskeleton" case has a removable Velcro pad that can hold several small accessories.
Wired or wireless: Similar, but not the same
I can back Kolton's claim that the Crossfade Wireless' wired and wireless modes sound very similar. But similar is not same. These headphones dug deep and roared when I played the 24-bit/192kHz FLAC version of "Imagine the Fire," from The Dark Knight Rises soundtrack through them. They sounded great via Bluetooth streamed from both an Astell&Kern AK70 and an iPhone 6s, but not as good as they sounded with hardwired connections to those devices. Plugging in yielded a crisper top end, the midrange was a bit more transparent, and the bass was better defined. I loved the convenience of Bluetooth, but the cable delivered more refined performances.
Previous Page 1 2 3 4 Next Page