V-Moda Crossfade Wireless headphone review: Musical excitement, with or without wires
These Bluetooth headphones will have DJs and audiophiles alike tapping their toes to the beat.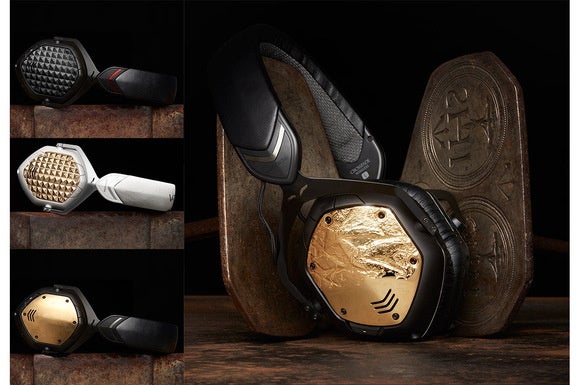 V-Moda/Theo Nicolakis
V-Moda Crossfade Wireless comes in different colors and accents and can be customized with different shields.
Want real bling? Precious metals such as sterling silver, 14k Gold (in a variety of shades) all the way up to platinum are available too. A pair of V-Moda's with solid platinum, monogrammed shields will set you back $30,000.
Accessorizing the headphones doesn't stop there. There's a nice assortment of extremely useful, high-quality cables, too. You can purchase pro-style coiled cables—one with a boom-microphone extension—or a cable that allows you to connect a second pair of headphones to the main jack for sharing a single music source. I absolutely loved using the boom-mic extension, it is among the best headphone mic accessories I've ever used.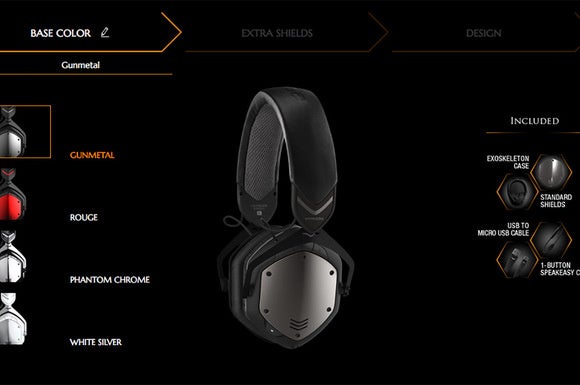 V-Moda/Theo Nicolakis
You can customize your headphones online with V-Moda's step-by-step customization.
Most of V-Moda's cables come with a high-quality, no-tangle, nylon sheath. V-Moda has adapters for 1/4-inch connectors and even a unique splitter that allows you to use your V-Moda headphones with computers or VoIP systems that require dedicated microphone and headphone jacks.
The ear cups are replaceable. You can also purchase extra-large versions, in case you need more space, and you can upgrade to memory-foam cushions. The the accessories are compatible regardless of which model V-Moda you have, so your investment in accessories will last. Kolton has made a staunch commitment to his loyal customers to keep accessories compatible across the product line.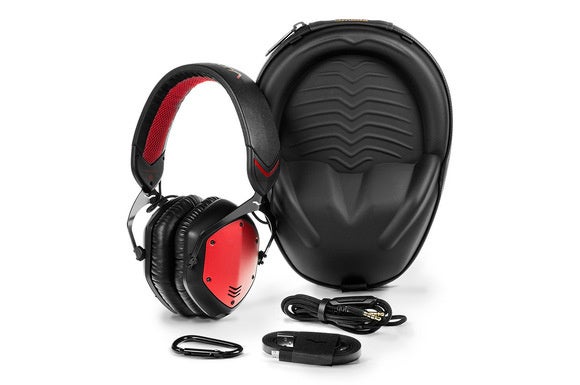 V-Moda
The V-Moda Crossfade Wireless come with an "exoskeleton" case, a USB charging cable, a wired cable, and a carabiner.

V-Moda's Italian design sense is present every aspect of its products down to the "exoskeleton" carrying case, which is slender with a rubberized exterior resembling a breastplate. There's a removable Velcro pad inside, with thick crisscrossing elastics to hold the included 1/4-inch adapter, USB charging cable and a whole host of small accessories. Very smart.
Studio-quality fit and feel
The Crossfade Wireless feels like a studio headphone when you put it on. Its dense and substantial feels almost perfectly balanced in your hand without feeling heavy. Too many headphones press harder at the bottom of the ear cups than they do further up. The Steelflex headband—which is strong enough to withstand being flattened and then springing back—applies pressure perfectly evenly. And while the stock ear cups are comfortable, the memory-foam replacements are so much better. I wore those for almost all my listening tests.
Previous Page 1 2 3 4 Next Page