Twitter's impact on 2016 presidential election is unmistakable
Twitter has been a nonstop news machine during this year's contentious presidential election, but will the popular social network even exist the next time Americans hit the polls?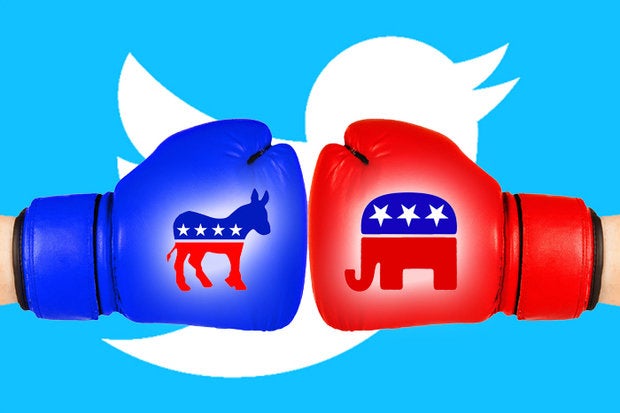 Twitter has played an outsized role in a 2016 presidential election that continues to test the electorate. Despite Twitter's ongoing business problems, the ability of a single tweet to shape political conversation and drive media coverage has never been greater. A marked contrast exists between Twitter's business acumen (or lack thereof) and the sometimes seemingly unintentional influence it wields on the current election.
The leading candidates for America's next presidency use Twitter to energize their supporters and draw citizens who wouldn't otherwise follow political discourse. Twitter's simple and personal messages resonate in a way that more traditional means of communication — mail robocalls and yard signs — no longer can.
Donald Trump elevates Twitter
Much of Twitter's staying power in contemporary politics is directly related to Donald Trump's clever, and at times haphazard, penchant for speaking his mind using tweets. Twitter is Trump's medium of choice, and for the most part he has been rewarded for showcasing his freewheeling spirit.
The presidential candidate's ascent and Twitter's significance on the political stage are inextricably linked. "Twitter was taken to a new level this year because of Donald Trump," says Barry Burden, political science professor at the University of Wisconsin in Madison. "His aggressive and unconventional use of the platform generated news" for many days throughout the campaign, even when Trump's tweets "violated standard norms of campaigns by being uncivil, conspiratorial or offensive."
Twitter's real-time nature and emphasis on brevity make it especially well-suited for politicians and advisors who are skilled at crafting soundbites, according to Laurie Rice, associate professor of political science at Southern Illinois University Edwardsville. "Twitter is also a useful form of two-way communication between candidates and campaigns and voters," she says. "Candidates and campaigns can gauge reactions to their messages in real time, voters can easily share their views, and campaigns can track and respond to voters' evolving views over the course of the campaign."
Political messaging now caters to social media to some degree, and consultants have turned heavily to Twitter to push their candidates' agendas, according to Vincent Raynauld, assistant professor in communication studies at Emerson College in Boston. Trump is also particularly adept at using simple language to share his unfiltered views on Twitter in a way that matches his campaign branding, according to Raynauld. "When you read a tweet by Donald Trump you can almost hear Donald Trump's voice, whereas if you're reading tweets by Hillary Clinton from her Twitter account you can obviously see that it's coming from campaign staffers," he says. "You have a sense that every single tweet comes out of Donald Trump's mouth to some extent and this has a very persuasive value to the public."