tvOS 10 FAQ: Everything you need to know about the next Apple TV update
What are the biggest new features? What didn't Apple announce at the WWDC 2016 keynote? And how did it get to version 10 already? We've got answers.
Apple TV hasn't been a hobby for a while now, but this year's WWDC keynote marked a major milestone in its maturity. For the first time since Apple's streaming box was introduced back at Macworld Expo in 2007, Apple carved out some stage time for the next version of its big-screen operating system, and tvOS made the most of the opportunity.
While it might not be the major leap forward that iOS 10 is, the new tvOS is an important step in Apple TV's evolution that pushes Apple's media streamer even closer to the future Apple is promising.
When can I get it?
Like iOS, macOS and watchOS, the new tvOS will be available this fall.
It's free, right?
Of course. Apple hasn't charged for an OS update since Mountain Lion, and tvOS continues the free tradition.
Is there a public beta?
At the moment, tvOS is not part of Apple's public beta program, so you'll need to register as a developer (and pay the $99 yearly fee) if you want to try it out before the fall.
Will I be able to install it on a third-generation Apple TV?
Not without some serious hacking. With the current fourth-generation Apple TV, Apple overhauled the whole experience, effectively obsoleting older models. While it's possible Apple could port some tvOS 10 features to older models, it seems increasingly unlikely.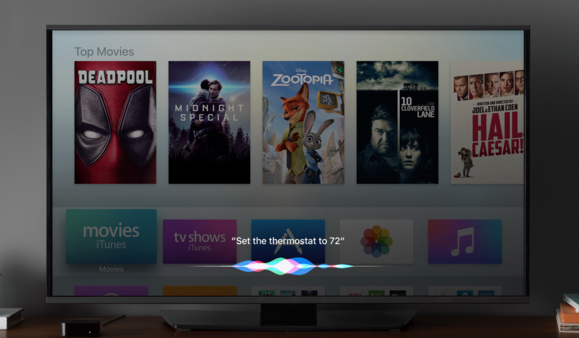 Use the Siri Remote to control HomeKit devices in tvOS 10. Credit: Apple
Wait, how are we on version 10 already?
Apple is playing fast and loose with the version numbering here. While this is technically the second version of tvOS, Apple is using Apple TV OS as a starting point, much like it did when iPhone OS was renamed iOS. But even with that, Apple still skipped over version 8, presumably to bring it in line with iOS—tvOS 9 launched around the same time as iOS 9, last fall.
Does it enable 4K content?
While the HDMI spec and A8 chip in the fourth-generation Apple TV can technically handle 4K streaming, Apple hasn't unlocked the ability in tvOS 10 (or at least they haven't told us).
Did Eddy Cue wear a bright shirt?
You know he did.
Is there a new Remote app?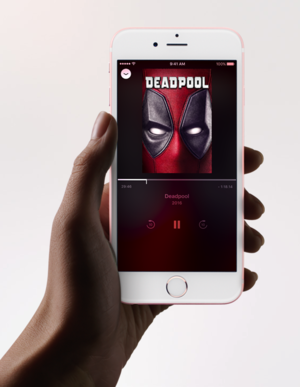 The new Siri Remote app adds more functions to the Remote app we have already, namely voice search and game control. Credit: Apple
There is! It's a brand-new app built specifically for the fourth-generation Apple TV, and it mimics all the features of the hardware remote: Siri voice and typing support, dictation for entering usernames and passwords, accelerometer and gyroscope support for games, and of course, touch navigation. There's even a cool Now Playing screen with controls, and a clever Game Mode, which lets you hold your iPhone in landscape mode and use it like a controller.