Trump's ban becomes an H-1B fight
It's not the number of H-1B visa holders from banned countries that is driving this challenge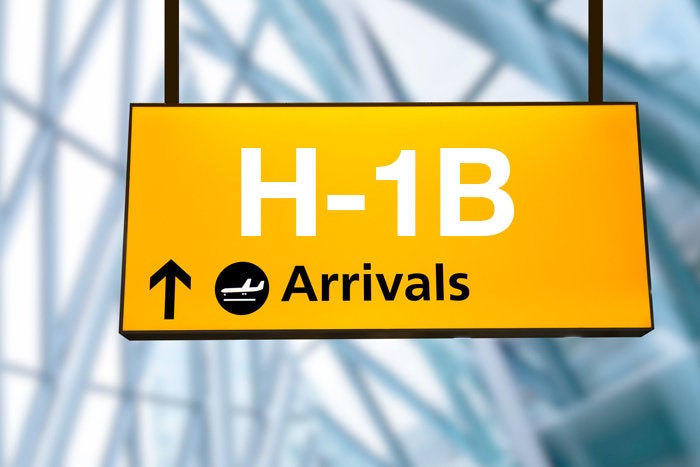 The U.S. technology industry warned President Donald Trump that his immigration order will hurt the U.S. economy by making it more difficult for businesses to attract overseas workers. The administration's seven-country ban is, for the tech industry, a blinking caution sign to the world's highly skilled population delivering this message: Come here at your own risk.
Tech firms see the market for highly skilled workers as being "globally competitive," and any changes to immigration rules may inhibit their ability to recruit overseas. Most of these companies hire Indian nationals, who account for as many 70 percent of the H-1B visa holders.
Two hundred and fifty-one H-1B visa applications for people born in the seven banned countries were approved in fiscal year 2015 for computer-related jobs, according to a Computerworld analysis of government immigration data for that year. If new and renewed H-1B visas are counted for multiple years, the number will rise. The seven countries where the immigration ban would apply are Iran, Iraq, Libya, Somalia, Sudan, Syria and Yemen.
FY2015 H-1B visas approved for people born in countries affected by Trump travel ban
Source: Computerworld analysis of U.S. Citizenship and Immigration Services data. Totals include fiscal year 2015 visa applications approved for renewal and change of status as well as new applicants, computer-related jobs only.

| Country | Total |
| --- | --- |
| Iran | 203 |
| Libya | 20 |
| Syria | 15 |
| Iraq | 10 |
| Yemen | 2 |
| Sudan | 1 |
| Somalia | 0 |
The court papers filed in support of Washington State's fight against the seven-country ban tell stories of people who can't travel out of the U.S. for fear they won't be able to get back in; people arriving at a U.S. airport only to be sent back to their home countries; and of those fearful that Trump's executive order has fueled "anti-Muslim feelings."
Apple, eBay, Facebook, Google and Microsoft are among the 97 companies that are challenging the ban in appellate court. The appellate brief argues that "fairness, regularity, and predictability are core principles of immigration law and of U.S. law generally."
Trump's widely expected next move is to propose changes to the H-1B visa program. A draft proposal has been released that could lead to major reforms of the H-1B and the Optional Practical Training programs. The attack on the immigration ban by tech firms may be a preview of how the tech industry approaches the H-1B issue if they don't like what Trump pitches. But the same arguments raised in the ban may not apply.
Although the appellate brief cites "predictability" as one of the principles of the immigration system, the H-1B program is anything but predictable.
H-1B visas are handed out via a random lottery. There are 85,000 visas available each year, and last year the U.S. received 230,000 visa petitions. This means that many tech firms, including the companies that filed the appellate brief, won't get all the visas they want in a given year.