Tim Cook talks TV, wearable computing, smartphone strategy at D11 conference
In a wide ranging interview, Apple's CEO discussed the future of TV and the state of corporate taxation in the U.S., and tossed out a few juicy hints about the company's strategy for the future.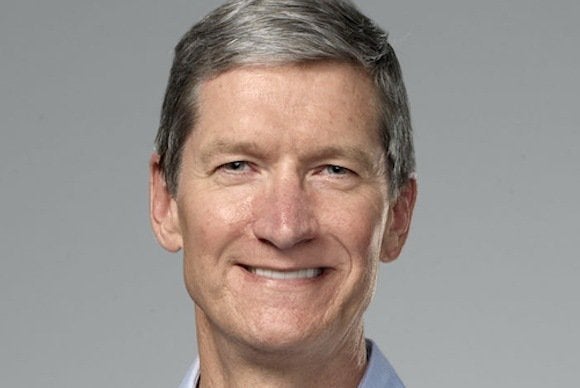 Apple CEO Tim Cook took the stage at the D11 Conference in Rancho Palos Verdes, California, on Tuesday night for a Q&A with journalists and hosts Walt Mossberg and Kara Swisher. It was Apple executive's second year in the famous red chair, where company co-founder Steve Jobs was also interviewed several times.
Here are a few of the highlights from the interview; a full transcript is available at the D11 website.
On the state of Apple
Asked if he is concerned about the perception that Apple may be in trouble, with a dwindling supply of world-changing ideas, retreating stock prices, and increasing pressure from competitors, Cook responded with a curt "absolutely not."
He then explained that Apple is "a product company, so we think about products. Apple has always had competition to focus on, but our North Star is always on making the best products. We always come back to that. We want to do the best phone, the best tablet, the best PC. I think we're doing that."
Cook noted that the company sold 85 million iPhones, 42 million iPads, and 13 million Apple TVs—about half of the latter in the last year or so alone. Asked how this compares with Android, he stated that "what the numbers suggest over and over again is that people are using our products more. That's what we are all about. We want to enrich people's lives."
Wearables and viewables
As expected, Cook didn't elaborate on any of Apple's specific plans for new products, but he did share a few interesting tidbits, starting with the fact that new versions of iOS and OS X are likely to make their appearance at the upcoming WWDC conference, which will take place in San Francisco in mid-June. He added that the recent management shuffle has allowed the company to sharpen its focus on the synergy between hardware, software, and services, with design chief Jony Ive taking a key role in the next evolution of the company's products.
On the topic of emerging markets, it's clear that television is on the company's collective mind. Although Apple has so far limited its participation in that market to the Apple TV—which, as Mossberg noted, is not all that different from its competitors—Cook said the folks from Cupertino share a "grand vision" for changing what they consider to be an outdated medium.
Along the same lines, when asked for his opinion of wearable computing, the executive mentioned that it is an area "ripe for exploration," with "lots of things to solve," again refusing to say whether Apple is researching any specific products.