This week in games: Ubisoft Club replaces Uplay bits as Best Buy peddles Fallout socks
Socks may or may not be radiation-proof
PS4 2017 Edition
What's the difference between a PC and a console? Well, increasingly the answer is "Nothing," since apparently consoles are determined to become more and more like their desktop brethren. This week, Sony's Masayasu Ito said in an interview that releasing a higher-performance PlayStation 4 is something that hypothetically could happen in the future. So, uh… (4Gamer, by way of a DualShockers translation)
Wouldn't it be nice
Battle.net is getting built-in voice chat, thanks to Overwatch. The shooter's upcoming beta will "test voice chat functionality," according to an official post by Blizzard.
While voice chat is currently limited to Overwatch, the hope is of course that it'll make its way to Blizzard's other games i.e. StarCraft II. To which Blizzard says, "With voice chat still in its early development and testing stages, it's too early to say which Blizzard games will be supported and when."
More Fallout
Okay, let's talk about this week's Fallout 4 marketing blitz.
1) If you preorder the game from Best Buy you'll receive socks, presumably as punishment for still shopping at Best Buy.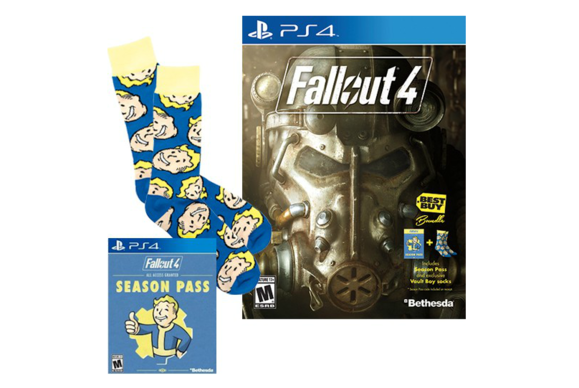 2) If you preorder on Steam, you get a Dota 2 announcer pack featuring lovable robot Mister Handy. And uh...that's it. So if you don't play Dota 2, I guess you're better off with socks.
3) There's another one of those S.P.E.C.I.A.L. videos. The last one, actually.
4) There's a Fallout -franchise Steam Sale this weekend, so you have two weeks to purchase and play all five games before Fallout 4 hits.
Fire on high
Avalanche put out this 360-degree Just Cause 3 video this week, which is kinda-sorta like playing the game six weeks early. A little bit. If you like, get drunk and forget how a controller works. Cool video, though—and it's in 4K, if you've got the bandwidth.