This week in games: The blizzard hits Cities: Skylines, Warner Bros. pulls a fatality on Mortal Kombat X for PC
Plus: The guy who made Braid peed in a jug to make his new game. Maybe?
There's no place like home
Ubisoft keeps tying Far Cry releases to ridiculous contests, and Far Cry Primal keeps the streak alive. But a lot less glorious, this time. Where Far Cry 4 brought one lucky contest winner to Mount Everest to play the game at an altitude of 19,000 feet, the winner of Far Cry Primal's contest gets to...sleep in a cave.
"Winner," I should say.
Insert pee joke
The Witness went up for preorder this week. It will cost $40, which is admittedly more than most "indie games" cost. People were shocked.
But not nearly as shocked as when Jonathan Blow posted this tweet: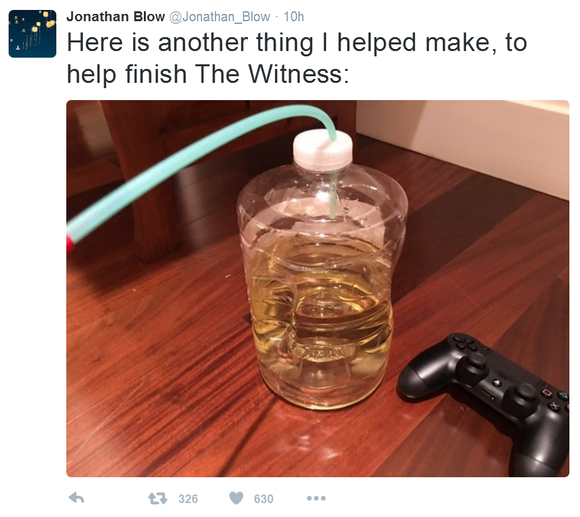 Is there pee in that jug? Is it apple juice? The world may never know.
Aaaaand I'll just leave you with that. That's the end of news for the week. See you next Friday!