This is why Netflix must go to war with movie theater owners
Sarandos argues that Hollywood studios, already plowing so much money into production and marketing, are leaving serious revenue on the table by not distributing movies in the ways modern people watch cinema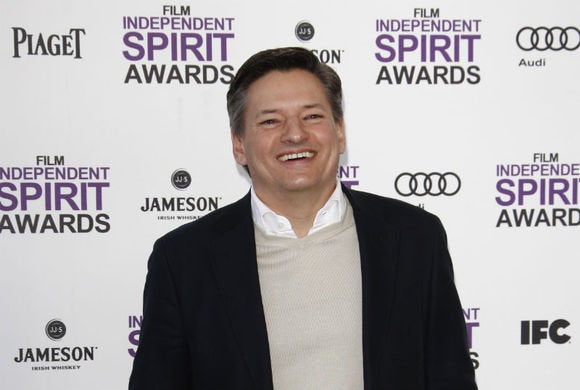 Netflix's content boss Ted Sarandos is the nicest guy ever to raise so much holy hell in network TV circles. Just look at House of Cards, an original Netflix series that challenges the status quo of TV content production and distribution. Well, now Sarandos is causing a good deal of wailing and teeth-gnashing in Hollywood movie circles too.
After a summer of movie duds and flat box office numbers, Sarandos has revived the painful subject of movie release windows. Netflix has already indicated an interest in financing Hollywood film productions, and in an October 26 speech at the Independent Film Forum (see video below), Sarandos floated the idea of streaming movies on Netflix simultaneous to their theatrical releases.
That's right: No waiting. In Sarandos' world, the next big Hollywood block buster would appear in your Netflix tablet app on the same day it premiers at the Cineplex.
In the same speech, Sarandos attacked movie theater owners, charging that they block competition and innovation. Sarandos was referring to the owners' dogged insistence that new movies should appear exclusively in brick-and-mortar theaters for a lengthy, set period after they first premiere. This "theatrical window" used to be about six months long, but has shrunk down to about three.
Sarandos' remarks naturally drew a sharp rebuke from the main movie industry association. National Association of Theater Owners president John Fithian said in a statement, "The only business that would be helped by day-and-date release to Netflix is Netflix. If Hollywood did what Sarandos suggests, there wouldn't be many movies left for Netflix's customers or for anyone else."
On Monday, Sarandos softened his comments somewhat in a speech at another entertainment business summit in Los Angeles. But by then, the horse was out of the barn. Sarandos' damage-control comments on Monday don't make his October 26 words any less true.
And why backpedal, Ted? You're out in public being exactly who we want you to be: A guy advocating the disruption of an old, entrenched industry in a way that might really benefit consumers.
The idea that theaters should be the sole venue for new movies was born in a bygone age. The arrangement dates all the way back to the first part of the Twentieth Century when the movie studios owned the movie theaters, and it needs some serious re-examining.
Most movies--the big ones, at least--are released to different venues in a series of time windows that almost always run in the same sequence. After movies leave first-run theaters, they appear in second-run theaters, then appear in hotels and airplanes, followed by DVD releases, and then premium cable. Then last in line are the online outlets like Netflix and Amazon.