This is why Amazon will open physical bookstores
Brick-and-mortar bookstores are a great idea for Amazon. Here's why.
Opening physical bookstores is the best idea Amazon has had since the creation of Amazon Prime.
But wait, you say! Wasn't the report that Amazon is even planning a store retracted? And wasn't Amazon created as an efficient alternative to brick-and-mortar stores? Aren't all the bookstores going out of business partly because of Amazon?
Confusion on all this abounds. Here's what you need to know about Amazon's brilliant plan to launch a chain of physical bookstores.
Accidentally telling the truth
Sandeep Mathrani is the CEO of a company you've probably never heard of called General Growth Properties (GGP). It's a Chicago-based real estate investment trust that owns and manages shopping malls.
Last Tuesday, Mathrani accidentally blurted out the truth during an earnings call. He said: "You've got Amazon opening bricks-and-mortar bookstores, and their goal is to open, as I understand, 300 to 400 bookstores."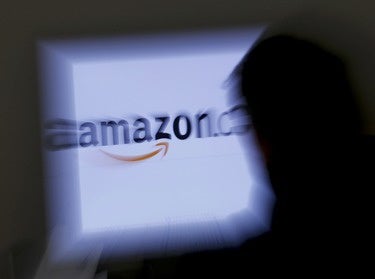 Credit: Leonhard Foeger/Reuters
He was responding to a question, and his point was to highlight a trend among online stores, including Warby Parker and Birchbox, of opening physical retail locations.
Amazon doesn't like having its plans made known to the public. It's not hard to imagine that Amazon CEO Jeff Bezos got mad, called Mathrani and demanded some spin control. Mathrani did issue a statement, and said his comment about Amazon stores "was not intended to represent Amazon's plans."
That feels and smells like a retraction, but it's not. Mathrani literally said nothing about the accuracy of his claim -- in other words he stands by his statement.
The truth is very likely that Amazon is, in fact, planning to open dozens or hundreds of retail stores.
The company is aggressively hiring for its brick-and-mortar bookstore operation, which it calls "Amazon Books." If you search the company's job listings, you'll see that it has lots of new positions to fill.
Amazon's single physical bookstore, in Seattle, was apparently just a trial run. The company is actively recruiting in La Jolla, Calif., an affluent San Diego neighborhood.
Other physical locations are likely to initially come one at a time, rather than dozens at once.
Why physical bookstores are a great idea for Amazon
First, let's dispense with the false idea that Amazon is a bookstore that competes with, say, Barnes & Noble.
Amazon has been described as the "everything store." It sells auto supplies, groceries, gardening supplies and much more. In fact, in the U.S., Amazon sells about 200 million individual products in 35 categories. That means Amazon sells books, like Barnes & Noble does, plus 34 more categories of products that Barnes & Noble does not carry.