This is Tim: Apple's CEO on iPad sales, China, Beats, IBM, and more
Apple CEO Tim Cook discussed the company's Q3 numbers and much, much more in his remarks to analysts Tuesday. Here's what he had to say.
And I see all of this as good. In looking at how much of it cannibalizes, it is very hard to answer that question with any degree of preciseness, but my gut is that the cannibalization factor is low. Because you wind up attracting people who are much more price-sensitive than there. The great thing is, our products command a much higher resale value than others do, and so that leads to a larger trade-in, and from my perspective, that means a larger ecosystem, more people that wind up getting on iPhone, and as you know from following us for quite some time, if we get somebody to try an Apple product, and then buy an Apple product, the likelihood that they begin buying other Apple products that may be in different categories, or upgrading to one in that category in the future is very high. And so, net, I view it to be positive; it's very difficult to quantify with certainty.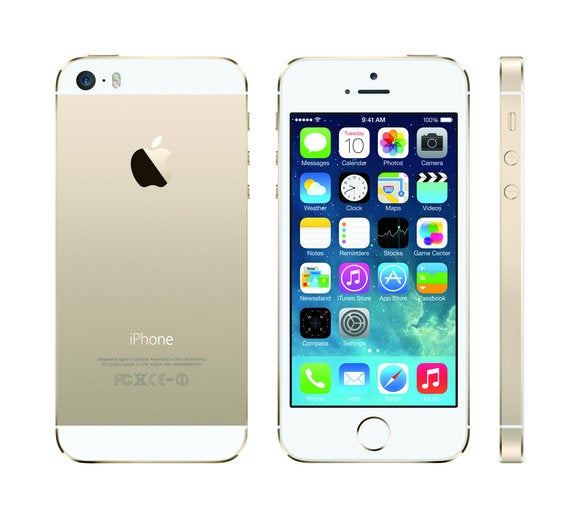 On the iPhone 5c
I can tell you this: that if you look at the growth rates--we don't divide out each one, but if you look at the year over year growth rate--and so this would be comparing the 5c to last year, it would be comparing the 4s, which was in the mid-tier--the growth in that sector was the highest growth during the quarter we just finished, of the three tiers. And so we're extremely happy with how it performed last quarter.
On component costs and gross margin
What we saw in the June quarter was that NAND, mobile DRAM, and LCD, the pricing on all of those declined, while PCDRAM increased despite the market for PCs contracting. In the September quarter, what is factored in our guidance is that LCDs and mobile DRAM continue to decline, that NAND pricing remains essentially flat from last quarter, and that PC DRAM has a slight price increase.
And in terms of other commodities that I didn't talk about, we've assumed that they would decline at historical rates. And so that's factored in the gross margin guidance.
On upgrading
In terms of the installment plans that you mentioned in the U.S. relative to iPhone, there's a lot of different models that are being tried in the U.S. and throughout the world. And actually, last quarter, as we estimated, and this is subject to estimating error, but we estimated less than one out of four iPhones were sold on a traditional subsidy plan. That number is markedly different than it would have been two years ago. The installment plans that you're speaking about, which gives a customer the right to upgrade fast or faster than a usual two-year cycle, we think that plays to our customer base in a large way.
Previous Page 1 2 3 4 5 6 7 8 Next Page