The state of 4K gaming: What you need to know, from pricing to performance needs
Some 4K monitor prices are starting to reach affordable levels, but is 4K gaming really within reach for most PC gamers? We dig in.
The upgrades don't end there, however. If you want to game with smooth framerates, and don't have a high-end GPU, a GPU upgrade may also be in order. If you already have a modern, $300-plus graphics card like the GTX 970 or Radeon 290/390 on up, simply buying another one and running them in SLI/CrossFire is your cheapest route to glorious 4K, albeit with the extra hassles that sometimes come with multiple GPU setups. Otherwise, buying a new, 4K-capable flagship graphics card or a pair of cheaper graphics cards will cost you at least $650.
Note that more powerful single- or multi-card graphics setups may require you to upgrade your power supply as well. You won't be running dual Radeon 390X cards on a 500-watt PSU. If you need a new power supply to handle all that graphical juice, a reputable 1000W PSU will set you back another $80 or so.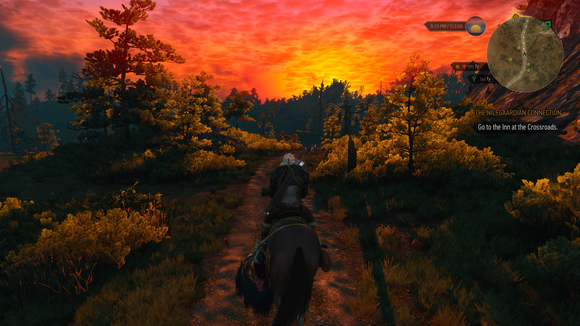 If you can afford a 4K gaming setup, the clarity and level of detail can be sublime, as shown in this Witcher 3 screenshot. Click to enlarge if you'd like, but it'll get BIG on a 1080p or 1440p monitor.
Add it all up and you're realistically looking at a starting entry price of roughly $1300 or so to get into 4K gaming, with an upper ceiling reaching into the thousands—and that's only if you don't have to upgrade anything beyond your graphics card, monitor, and power supply. A whole new PC would, of course, cost far more.
In other words, while 4K displays are finally slipping down into the pricey, but still doable range for mainstream computer users, the sheer graphical firepower needed to run a halfway decent gaming-ready 4K monitor still puts Ultra HD gaming out of the financial reach of most PC gamers, at least for the next year or two.
Previous Page 1 2 3 4