The state of 4K gaming: What you need to know, from pricing to performance needs
Some 4K monitor prices are starting to reach affordable levels, but is 4K gaming really within reach for most PC gamers? We dig in.
Graphics cards run the show
All 4K monitors pack a ton of pixels, four times the number of pixels of a "Full HD" 1080p display. To push those pixels, some significant graphics horsepower may be necessary, depending on your use case.
Most current-generation, mainstream graphics cards and integrated graphics processors are able to power 4K displays just fine, provided they've got the right connectivity. Many 4K monitors have DVI, HDMI and DisplayPort inputs, but you'll need HDMI 2.0 or DisplayPort to achieve smooth 60Hz refresh rates. With HDMI 1.1 or DVI, you'll typically end up running either at a lower 24–30Hz refresh rate, or at a lower-than-native resolution. You may not think the difference is noticeable on the desktop—but it very much is. Mouse movements and on-screen animations are herky-jerky at 24Hz, and gaming is horrible.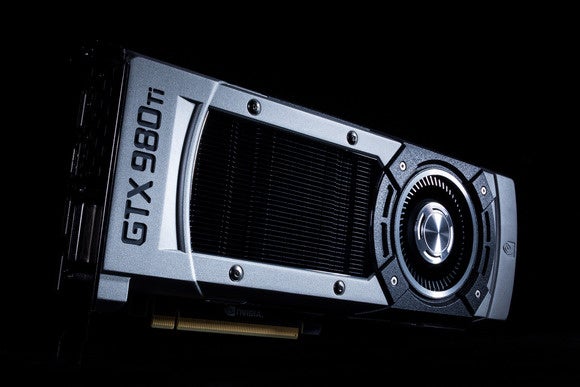 Nvidia's GTX 980 Ti is one of the few graphics cards able to power 4K gaming by itself, albeit with some compromises.
Although lowly integrated graphics can power a 4K display, rendering a game at playable framerates at such a high resolution is a different story altogether. A powerful GPU is a must-have if you want to rock the latest and greatest PC titles at 4K.
To give some examples, AMD's Radeon Fury X and Nvidia's GeForce GTX 980 Ti, the companies' current $650 flagship graphics cards, can both render a game like Middle Earth: Shadow of Mordor at about 38 frames per second (fps) with ultra-quality graphics settings. That's a decent-enough framerate that falls into playable territory, but it's a far cry from the 60 fps threshold that's ideal for a smooth, solid gaming experience.
Turn to a more taxing game like Dragon Age Inquisition, and the Fury X and GTX 980 Ti can only muster about 25.7 and 27.3 fps, respectively, with ultra-quality settings at 3840x2160. That's a virtual slideshow by PC gamer standards—through dropping down to high-quality graphics settings provides a frame-rate boost.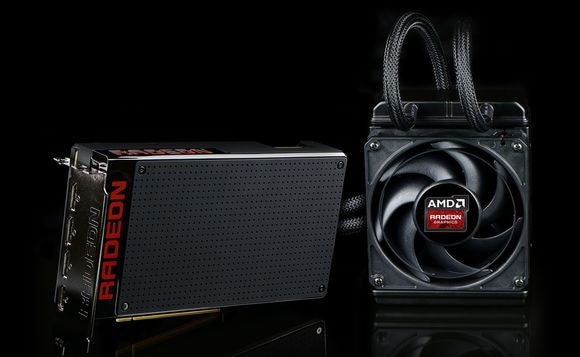 AMD's liquid-cooled Fury X goes toe-to-toe with the GTX 980 Ti at 4K resolutions.
Now let's talk dual-GPU. At this point in time, a single flagship graphics card will be adequate for smooth framerates at 4K resolutions only with some in-game image quality settings turned down in the latest titles. Older titles that aren't as graphically intense may be fine, though. Pairing up graphics cards like the Fury X and GTX 980 Ti-or even less pricey models like the Radeon 390 or GTX 970-in CrossFire or SLI configurations would produce playable framerates in most titles, if you've got the funds, while buying a FreeSync- or G-Sync-compatible 4K monitor can help sub-60-fps gameplay feel more smooth.
Previous Page 1 2 3 4 Next Page