The Razer Core can boost any Thunderbolt 3-equipped laptop with an external GPU
Finally, a GPU dock that's manufacturer-agnostic.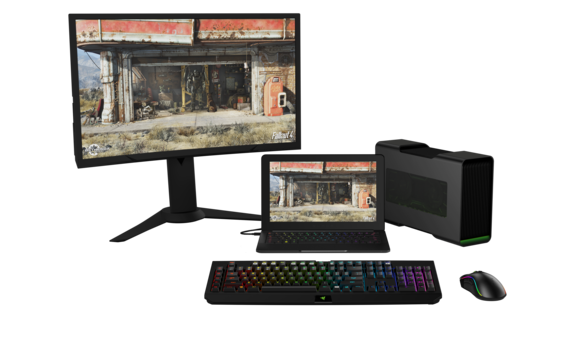 Still, it's an important development—potentially the redemption that gaming laptops sorely need. While I use a gaming laptop because my job requires one, it's always been tough to recommend something so expensive that so quickly loses value. With the Razer Core maybe you can get a few more years out of your aging hardware—or buy a cheaper laptop and supplement it with an old card you have lying around. The latter is clearly what Razer expects.
The Razer Core launches at some point in the first half of 2016, though there's no price yet. Stay tuned for more news from CES all week long.