The NSA's foreign surveillance: 5 things to know
The main authority for the agency's foreign surveillance programs expires at the end of the year, and some people want to rein it in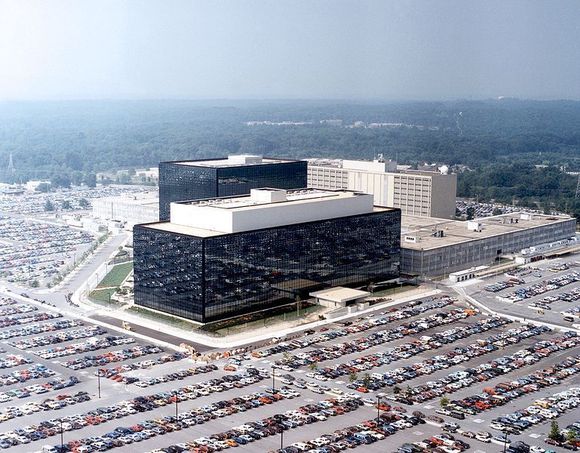 A contentious piece of U.S. law giving the National Security Agency broad authority to spy on people overseas expires at the end of the year. Expect heated debate about the scope of U.S. surveillance law leading up to Dec. 31.
One major issue to watch involves the way the surveillance treats communications from U.S. residents. Critics say U.S. emails, texts, and chat logs -- potentially millions of them -- are caught up in surveillance authorized by Section 702 of the Foreign Intelligence Surveillance Act (FISA).
U.S. residents who communicate with foreign targets of the NSA surveillance have their data swept up in what the NSA calls "incidental" collection. The FBI can then search those communications, but it's unclear how often that happens.
A primer on Section 702:
What is Section 702 surveillance?
Section 702 of FISA is the authorization the NSA needs to run programs like Prism and Upstream, revealed in 2013 by former agency contractor Edward Snowden. The U.S. intelligence community has called Section 702 surveillance its "most important tool" in its fight against terrorism, noted Representative Bob Goodlatte, a Virginia Republican, during a March 1 congressional hearing.
Section 702 surveillance is "critical" in the U.S. government's fight against terrorism, added April Doss, a lawyer at the NSA for 13 years.
At the agency, "I had the opportunity to witness firsthand the critical importance of robust intelligence information in supporting U.S. troops and in detecting terrorist plans and intentions that threatened the safety of the U.S. and its allies," she said in testimony March 1.
In the Prism program, the NSA and FBI allegedly gained access to the servers of Google, Facebook, Microsoft, Yahoo, and other internet companies as a way to collect audio, video, emails, and other content.
Upstream collection allegedly involved the NSA intercepting telephone and internet traffic by tapping internet cables and switches.
The surveillance approval process
Under 702, FISA allows the U.S. attorney general and the director of national intelligence to authorize "the targeting of persons reasonably believed to be located outside the United States to acquire foreign intelligence information." The U.S.Foreign Intelligence Surveillance Court reviews the targeting and minimization procedures adopted by the government and determines whether they comport with the statutory restrictions and the Fourth Amendment to the U.S. Constitution.
The Office of the Director of National Intelligence (ODNI) says it conducts its surveillance with the "knowledge of the service provider," although several internet companies have denied cooperating with the NSA.