The hands-down best platform games for iPhone and iPad
Put your Gameboy down, pick up your iPhone, and jump back to the old days of Mario and Sonic.
Although the platformer has all but vanished from home consoles in favor of games where you shoot people in the face, it has recently made a resurgence on mobile. What these games lack in high-end graphics, they more than make up for in smart and addictive gameplay--you'll need fast reflexes and more than a little brain power to conquer these mobile titles.
Mutant Mudds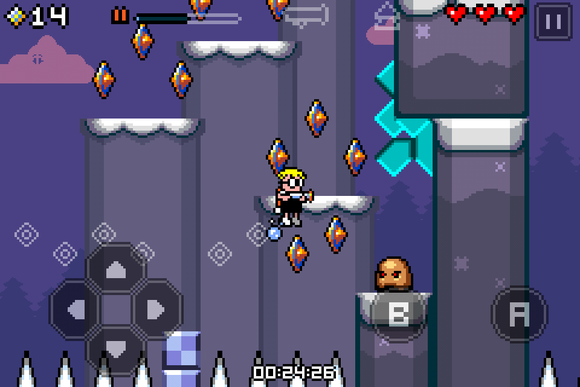 Mutant Mudds essentially combines the classic Super Nintendo Entertainment System shooter, Zombies Ate My Neighbors, and the iconic Mega Man series. Alien "mudds" have invaded earth and you're the only thing standing between them and world domination. But you don't go into this fight empty-handed: You have a small Super Soaker--like gun, a jetpack that lets you float for a few seconds, and some of the most distinctively pixelated glasses this side of 1985.
Mutant Mudds gets accolades not only for offering shooter elements, but also for emphasizing the platforming mechanics. In addition to avoiding bizarre "mudd" enemies of all shapes and sizes, you have to contend with huge pits and other classic obstacles. Mutant Mudds also tweaks the 2D side-scrolling platform formula, letting you hop between the foreground and background planes at numerous points in the level. Surprisingly, this clever gimmick doesn't get old: It makes the maps feel more expansive, and the labyrinths that much more complex.
Price: $5
Sonic the Hedgehog 4: Episode 2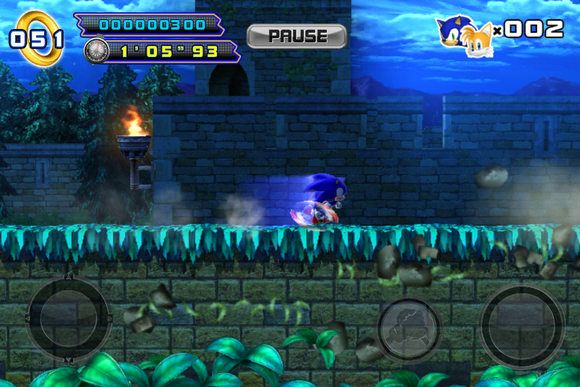 Sonic, Sega's iconic blue mascot, has had a rough few years. Once a rival to Mario, Sonic hasn't starred in an acclaimed game in quite a while. But the mobile platform has breathed new life into the Chaos-Emerald-seeking hero, prompting the re-release of some of his classic titles (Sonic 2, Sonic CD) to a new audience, and witnessing the first true sequel to the series in almost 20 years. Sonic the Hedgehog 4 is now in its second episode, and the series is only getting better. This return to Sonic's glory days features frenetic 2D action, exceptionally beautiful environments, and a bustling soundtrack.
Oh, and Tails has returned as well, bringing Sonic a couple neat new moves and the ability to play co-op. The controls feel sharper this time around, and Tails provides an ability to fly short distances that comes in handy several times. Still, Sonic 4: Episode 2 doesn't hit every element out of the ballpark--the flow of stages is sometimes stilted, there's an over reliance on Tails to solve puzzles, and some real moments feel gimmicky, but fans who have been desperate for a classic 2-D Sonic game built for the mobile platform should seriously give this new blue hedgehog model a spin.