The best gaming headsets of the year
These headsets strike the right balance between performance and value, no matter your budget.
But there's no denying that the A50 reviewed here and Siberia 800 are top-of-the-line, as far as headsets are concerned. Wireless, above-par construction, above-par sound quality, easy EQ adjusting and chat mixing—they're a step up in every category, even if they're exorbitantly priced at $300 each.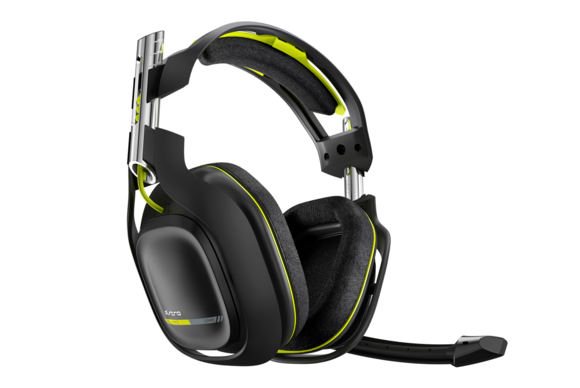 The Astro A50 is one of the best wireless headsets out today, and it's priced accordingly.
The A50 is the standard recommendation, given Astro's reputation. And it edges out the Siberia 800 in a number of important categories—marginally better sound quality, a slightly clearer microphone, and intuitive controls.
Actually, that last bit is the A50's strongest feature. For a wireless headset, the A50 is damn easy to use. The volume knob is easily locatable on the bottom of the right earcup, Astro's mixamp tech is built into the side, there are multiple EQ presets accessible by shifting a switch, and the microphone flips up to mute. Easy.
The main drawback: The battery lasts only 8-10 hours, at which point you need to plug in a MicroUSB cable until you're charged back up. Also, the charging cable that comes with the headset is only about six inches long, which is absurd. I ended up stealing one from an old phone charger as a substitute.
This is where the Siberia 800 shines. Sure, the sound quality is slightly less impressive than the A50's, as is the microphone. However, SteelSeries has devised an incredible removable battery system that I wish more wireless headsets offered. The headset comes with two removable 20-hour batteries, so one is always charging (by just shoving it in the base station) while you run the other down.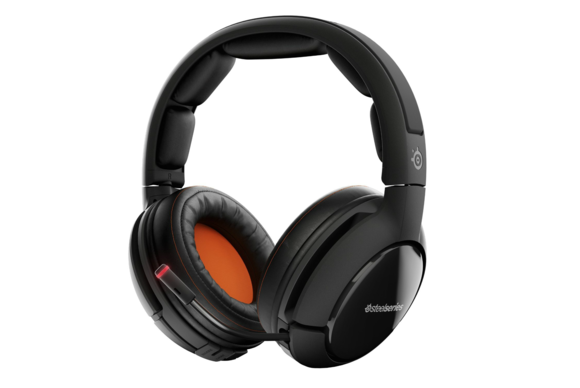 The Siberia 800 was formerly known as the H Wireless.
As for controls, the Siberia 800 doesn't use dedicated buttons/knobs for each function. Instead there's a single clickable wheel—by default used for volume, but which can also navigate menus on the base station's OLED screen. It's great, giving you a bit more control over your tweaking and more options than the A50. On the other hand, it's not too useful if you've stashed the base station somewhere you can't readily see it.
Both are neck and neck in terms of comfort, too. The A50's slightly-elongated earcups are a better fit for me, but the felt gets really hot and sweaty during long play sessions, especially in the summertime. The Siberia 800's faux-leather stays marginally cooler, though the round earcups aren't a great fit and the headset has a tendency to clamp tightly on the jaw.
Previous Page 1 2 3 4 5 Next Page