Thanks to tech, stores are evolving into showrooms
IBM predicts that by 2025 many stores will be showrooms with merchandise shipped to customers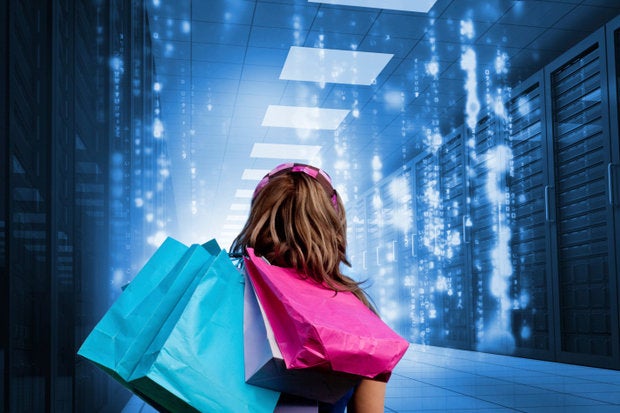 Carrying shopping bags from a store may become a thing of the past as more stores transition into showrooms, where buyers pick what they want and the items are shipped to them from a warehouse. Credit: Thinkstock
In 2025, a shopper will walk into a store, try on clothes, pick the colors and a clerk will use a handheld device to have those items shipped to the customer's home address.
The store won't have a big inventory of clothes so shoppers won't walk out with big bags. The inventory will be held in a warehouse and then shipped out as if the items were purchased online.
This, according to a report from IBM, is the future of retail.
"We're on the cusp of a lot of change," said Stephen Laughlin, a vice president and general manager at IBM. "It's not just about the technology, but it's about business models… You need brick and click together, but the roles are going to evolve in terms of how they work together. We'll see the role of the store becoming a showroom."
By the middle of the next decade, according to Laughlin, many stores will be giving customers an experience and providing insight and information. Want new pants? Find your size and the style you like in the store. Looking for a new smartphone or tablet? Try them out at a store and have a clerk walk you through the different features.
"Today, a retailer has 10% to 15% of its business as Internet sales or consumer direct, meaning it goes straight from the warehouse to the consumer," Laughlin said. "In the future, that will be upwards to 50 or more percent. The store will be more of a showroom and a fitting room. That will mean there will have to be significant transformation in terms of retailer supply chains. Supply chains have been tuned for the majority of volume to go from warehouse to store, so there will be a lot of work to adjust to this."
It also means store associates won't be stocking inventory. They'll be focused on helping customers.
Laughlin's findings come from IBM's Retail 2025 report, which is set to be completed in February. Laughlin will be presenting some findings from the report at the National Retail Federation's Big Show conference in New York this week.
For years, shoppers have increasingly moved more of their purchasing to online. Now they are increasingly using their mobile devices to supplement their efforts.
If, for instance, someone wants to buy a new television, the buyer is likely to read reviews online. If the shopper decides to go to a brick-and-mortar store, it's likely the shopper will a use smartphone or tablet to compare prices and options at other stores before buying.