Telegram not dead STOP Alive, evolving in Japan STOP
Why competition is heating up in Japan's telegram business.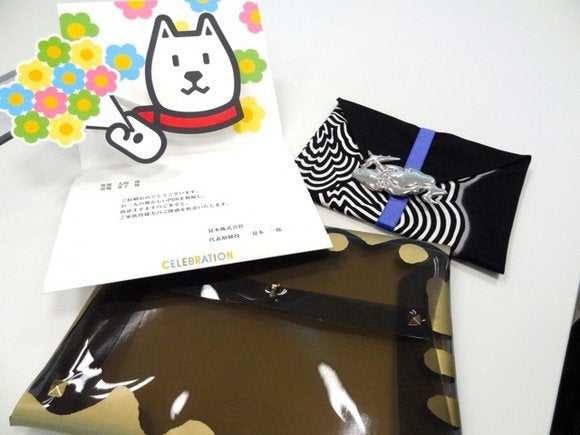 Throughout Japan, an army of workers stands ready to ensure important messages are delivered as quickly as possible. But they don't work in data centers maintaining email servers. They deliver telegrams.
Staff from Nippon Telegraph and Telephone Corporation (NTT), one of the world's largest telecom companies, still drive around big cities and even board ships to remote Japanese islands hand-delivering telegrams from friends, loved ones and business partners.
The couriers are continuing a 145-year-old tradition, from 1869, when a government agency that preceded NTT began telegraphy services between Tokyo and the port of Yokohama.
Japan is one of the last countries in the world where telegrams are still widely used. A combination of traditional manners, market liberalization and innovation has kept alive this age-old form of messaging, first commercialized in the mid-19th century by Samuel Morse and others.
While they're not exactly practical, telegrams today are easy to send in Japan. They can be ordered via the Internet or by phone, simply by dialing 115. (Telegram Day is observed on the corresponding calendar date, Nov. 5.)
Companies affiliated with the country's three mobile carriers, NTT DoCoMo, KDDI and SoftBank, offer telegrams, which are sent via modern server networks instead of the dedicated electrical wires of the past (Morse telegraphy hasn't been used since 1962), and then printed out with modern printers instead of tape glued on paper.
But customers are still charged according to the length of the message, which is delivered within three hours. A basic NTT telegram up to 25 characters long can be sent for ¥440 (US$4.30) when ordered online.
That the medium has endured so long takes many by surprise, and there have been premature reports about the death of the telegram at the hands of email, SMS and other modern communications.
But the telegram is alive and well in Japan. In fact, it's enjoying something of a renaissance.
The catalog of telegram services for NTT East, serving Tokyo and eastern and northern Japan, is 33 pages long. It showcases one of the main attractions for today's telegram writers: gifts. People can choose from a range of presents to accompany a heartfelt message, from Hello Kitty dolls to lacquered accessory boxes and bouquets of preserved flowers.
There's even a telegram that comes with incense sticks to burn at family altars or graves for Japan's Obon holiday in August, in which ancestors are remembered.
Indeed, another part of the appeal of telegrams is the fact that they often play a role in traditional customs and etiquette, which remains strong among older generations and in maintaining inter-company relationships.
"In Japan, there's still the custom, related to manners, of sending telegrams on occasions such as weddings and funerals," said Naoto Takumi, a spokesman for NTT East's TelWel, which handles telegrams. "It's like the New Year greetings cards that Japanese send at the end of the year."