Start-up touts wireless earbud that translates conversations
How well the Pilot can handle multi-lingual conversations in real time is unclear, but Indiegogo backers are enthusiastic.
When the Pilot begins shipping in May 2017, it will initially only translate English, Spanish, French, Italian and Portuguese. Shortly thereafter, new languages will be made available for download through a mobile app; those will include German, Hebrew, Arabic, Russian, Slavic and East Asian and African languages, Waverly Labs said.
Many of the Indiegogo "early bird" special pricing offers have already sold out, including a $179 price. Waverly Labs is still offering the Pilot for $199, which is 33% below the expected $265 retail price and includes two earpieces, a portable charger and a mobile app.
The Pilot comes with three different sized ear tips to fit various ear sizes. The earpiece uses a rechargeable lithium-ion battery that enables a four- to six-hour talk time.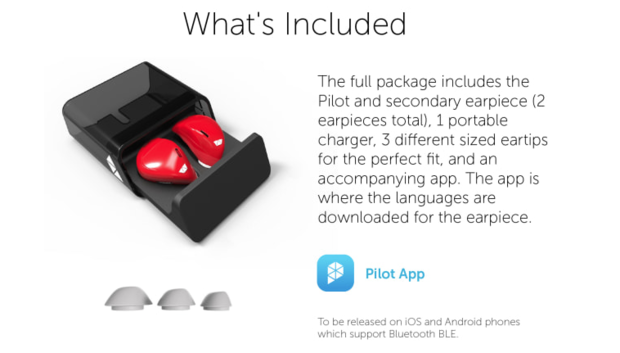 Credit: Waverly Labs
The Pilot works through a smart phone app that toggles between languages and uploads them to the earpiece when in use. The earpiece uses noise cancelling microphones to filter out ambient noise from the conversation. The conversation is picked up by a wearer's smartphone, which performs the translation and uses Bluetooth to transmit it to the earpiece.
Waverly Labs claims the translation of a conversation occurs simultaneously "without interruption," as people speak to one another.
For basic translation, the Pilot mobile app can also be used as a phrase book for multiple languages.
The app also includes a "conference mode," which allows multiple people to wear an earpiece and join in on the same conversation - "even if they're all speaking different languages," Waverly Labs said.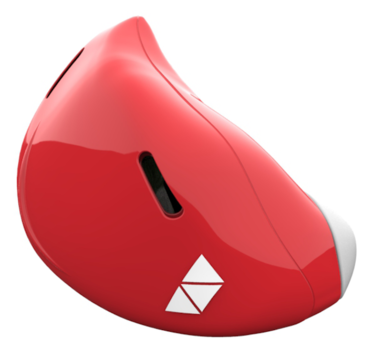 A close-up view of the Pilot earbud. Credit: Waverly Labs
A smartphone using the Pilot's translation mobile app can also be set to speaker mode in order for anyone in a room to hear what a wearer is saying in a specific language.
Along with translating languages, the pilot has a secondary earpiece that can be used for streaming music to either yourself or someone else with whom you're speaking.
Waverly Labs states that it has been developing the Pilot since June 2014, when it opened a concept and feasibility study. The first machine translation software prototype was developed a year ago and a design prototype was created last month.