Start-up touts wireless earbud that translates conversations
How well the Pilot can handle multi-lingual conversations in real time is unclear, but Indiegogo backers are enthusiastic.
As crowdfunding campaigns go, you can't do much better than New York-based Waverly Labs, which last week introduced a wireless earbud that acts as a real-time language translator between two people.
Just five days into the campaign, the Pilot smart earpiece has garnered nearly $1.9 million through more than 8,300 backers on Indiegogo; that's 2,479% more than Waverly Labs' 30-day goal.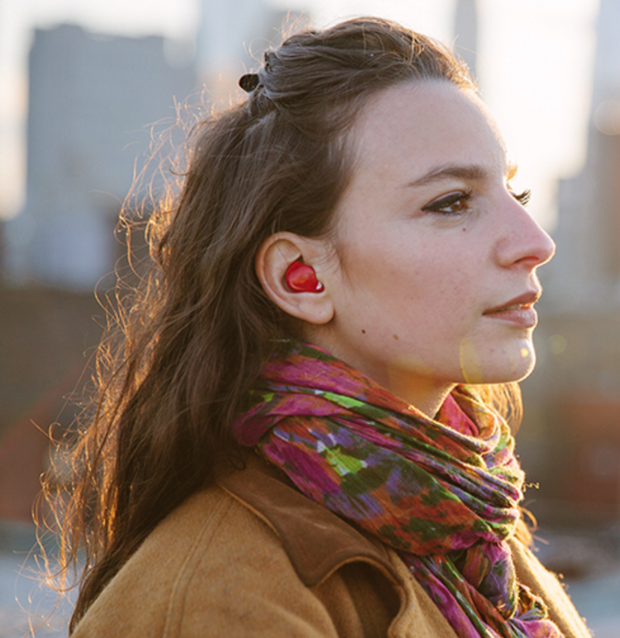 The Pilot earbud as it appears when worn. Credit: Waverly Labs
Considering the potential of the technology, it's not surprising the Indiegogo crowdfunding campaign has gone so well.
The Pilot earpiece uses speech recognition and machine translation to enable wearers to speak different languages but still clearly understand each other.
"Simply put, when one person speaks, the other hears it in their language," Waverly Labs states on its Indiegogo campaign page.
Whether that claim can be believed is another thing. In a recent article in Forbes.com, Waverly Labs founder and CEO Andrew Ochoa appeared to backtrack a bit on some of the Indiegogo campaign's claims of real-time conversation translation.
"We don't want to make any promises or references that this is incredibly real-time or that we could give you an earpiece and drop you off in the middle of Tokyo. That is not what we're trying to convey at all," Ochoa said.
Ochoa went on to explain that the Pilot's translation "lags much more than Skypes' latest translation engine does."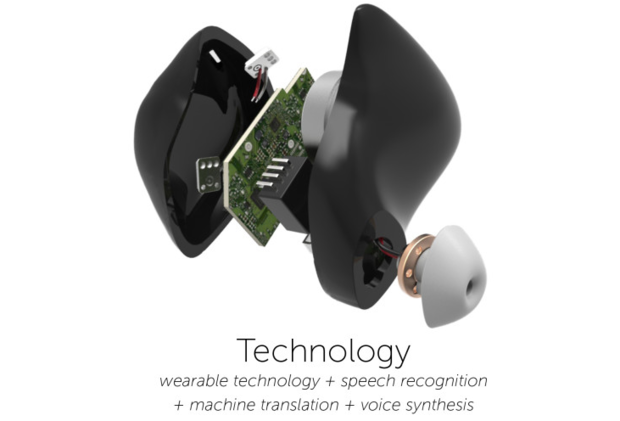 The Pilot earbud. Credit: Waverly Labs
Ochoa's online resume is thin. On his Linked-In profile, there is no academic or professional background listed. He has a mere 238 followers of his Twitter profile, and again there is little background information included.
The technology that enables the Pilot is "hybrid," Ochoa told Forbes, explaining that some of it was created by Waverly Labs' six-person development team, and the rest of it was licensed software.
Ochoa did not immediately respond to a request for comment from Computerworld.
Waverly Labs, however, appears to have some creative talent. The company's co-founder and director of hardware and operations is Jainam Shah, a mechanical engineer who worked as a research assistant at the Illinois Institute of Technology from 2011 through 2013 developing "electrostatic adhesion technology for climbing and perching robots." Along with his role at Waverly Labs, Shah also is a project engineer and programmer for Delta Controls Chicago Inc., where he works on HVAC systems, according to his LinkedIn profile.
William Goethals, Waverly Labs' electrical engineer and manufacturing design expert, was a systems engineer at Honeywell Aerospace from 2008 through 2013. After that, he did a short stint as the CTO for One Degree Solar, a venture-backed solar power technology company in Nairobi, Kenya.