Solar on all U.S. roofs would supply 39 percent of power
California alone could generate 74 percent of its electricity.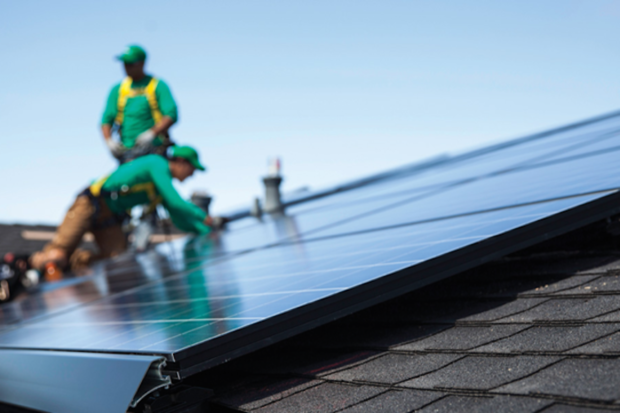 Workers for SolarCity install rooftop solar on a house. Source: SolarCity
Florida can offset 47% of its total energy consumption despite having an average household electricity consumption of 130% of the national average. "This is largely explained by significantly below-average electricity consumption outside of the residential sector, which makes the state's total per-capita electricity sales slightly lower than the national average," the report stated.
By comparison, the other South Atlantic states range from a potential 23% to 35% of electricity offset owing to lower average rooftop suitability, slightly lower quality solar resource and higher per-capita total electricity sales.
"An accurate estimate of PV's technical potential is a critical input in the development of regional deployment plans," said Pieter Gagnon, an NREL engineering analyst and lead author of the report. "Armed with this new data, municipalities, utilities, solar energy researchers, and other stakeholders will have a much-improved starting point for PV research and policymaking, both regionally and nationwide."