Social networks let the rich buy influence
New monetization schemes on YouTube, Twitter and Facebook let sites profit from inequality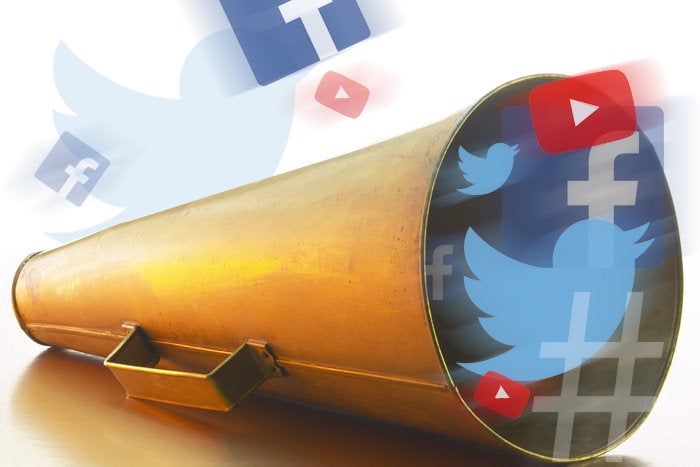 Social networking is the Great Equalizer. It enables anyone to gain influence based on the merit of his or her conversations.
Sadly, the quest for sustainable monetization is leading social sites to offer schemes that let people with money buy influence.
It's a disturbing trend, and I'll tell you exactly why at the end. But first, let's check out some examples.
YouTube Super Chat
YouTube this week enabled a new feature called Super Chat.
YouTube's new Super Chat lets you buy preferential comment placement during live video streams.
It's a pay-to-pin feature, meaning that during live video streams (where comments can come and vanish in an instant) your dollars can fix your comment to the top. You participate by clicking on a dollar sign, then saying how much you want to spend. The more you pay, the longer you stay, for a maximum of five hours. Also: Your comment becomes a different color and can use more characters, so everyone can see that you paid. Channel owners get the money.
Spam, trolling and harassment can be policed and moderated in real time by the video creator, including banning users and blacklisting keywords.
Super Chat is already working on select YouTube channels and in 12 countries. It will be made available for more countries, creators and viewers by the end of the month.
Super Chat replaces Fan Funding, which was just a tip jar for users to contribute to their favorite YouTube personalities.
In other words, YouTube has moved from a system that let people contribute out of a desire to support a personality to one that lets them buy influence that others cannot afford.
Twitter promoted tweets
Twitter can be an enormously influential medium.
President-elect Donald Trump, who won the election in part by influencing the public through Twitter, once tweeted that Twitter is "like owning your own newspaper--- without the losses."
Some people gain influence on Twitter by the quality of their tweets or for other reasons, and most of the biggest users are singers, actors, comedians or professional celebrities, like Kim Kardashian.
But you can also simply buy influence on Twitter.
Your profile page has a "house ad" for influence buying under the label, "Your Tweet activity." When you click on the "View your top Tweets" link, you're taken to a dashboard of your tweets and comments that got the most engagement.
Each tweet or comment has a button labeled "Promote." By clicking on that button, you can choose how much you'd like to spend in exchange for Twitter giving that tweet far more reach and engagement -- and giving you far more influence than your follower count otherwise would give.