SnapPower Guidelight review: Turn your outlet cover into a nightlight, quickly and easily
We like this device, but a cheap and simple improvement would make it even better.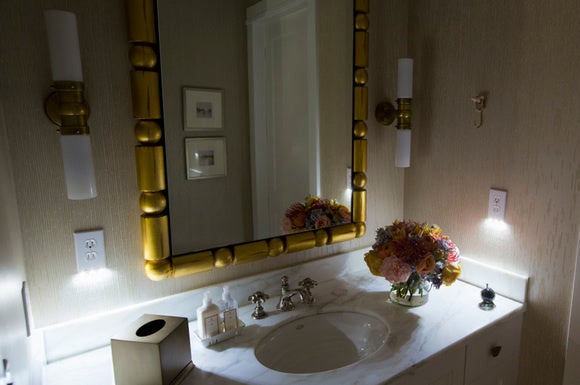 SnapPower's website shows a lot of examples of installations, such as in the kitchen and bathroom, that probably won't work in the real world if your home is up to code. Credit: SnapPower
So why didn't I put it in the bathroom, you ask? Because neither the Guidelight nor the Charger can be installed on GFCI (ground-fault circuit interrupter) outlets, which the National Electrical Code requires be installed in bathrooms, kitchens, laundry rooms, garages, and other locations where water might be present. Considering the locations where you might want to charge your smartphone or tablet, that's probably a bigger negative for the Charger than for the Guidelight, but it's something you'll want to be aware of. The easiest thing SnapPower could do to improve the Guidelight? Put retaining washers on the mounting screws.