Skylock prevents theft while letting you share your bike
Skylock's app lets you see where your bike is, control who has access, and unlock it when you're within Bluetooth range.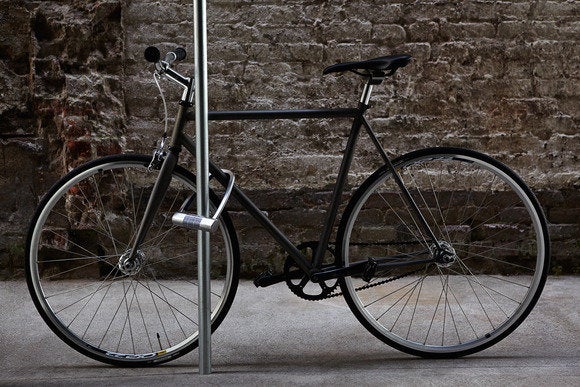 Having a bike stolen is a terrible feeling, and in the hive of scum and villainy known as the United States, it happens 1.5 million times every year. Being able to share your bike with friends while always knowing right where it is, and getting a push notification if it's been in a crash or someone is messing with your lock--that would be pretty great. That's what Skylock thinks too.
Skylock is a tough, solid U-lock that has smart features like keyless unlocking using a smartphone app, without the added friction you might expect when a formerly dumb product gets smart. You don't have to worry about charging it, for starters. It's got a solar strip that can keep the battery charged--its creators, Velo Labs, told us that Skylock can run for a week on an hour's worth of sunlight, and a full charge should last about a month.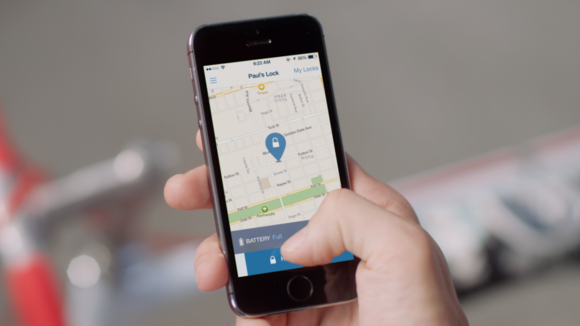 Skylock's app lets you see where your bike is, control who has access, and unlock it when you're within Bluetooth range.
Skylock pairs to your smartphone with Bluetooth LE, and it's also got Wi-Fi and an accelerometer. You unlock your bike over Bluetooth, since you'll be standing right next to it. The Wi-Fi is so you can receive alerts out of Bluetooth range, if, say, you lock up your bike in your backyard or outside a coffee shop with Wi-Fi. After you tell the app which network to use, the Skylock can send a notification to your phone when the accelerometer detects someone tampering with your bike. If there's no Wi-Fi, you'll still get the notification if you stay within Bluetooth range, so try to snag a barstool near the front door.
It doesn't have an alarm, because let's face it, we all ignore blaring car alarms except to wish harm upon their owners. But just knowing someone is messing with your lock could be enough to stop a thief--especially since the Skylock locks on both sides of the U shape, while most bike locks only lock on one side. So the jerk would have to saw both sides, and Skylock's rugged design won't make that easy.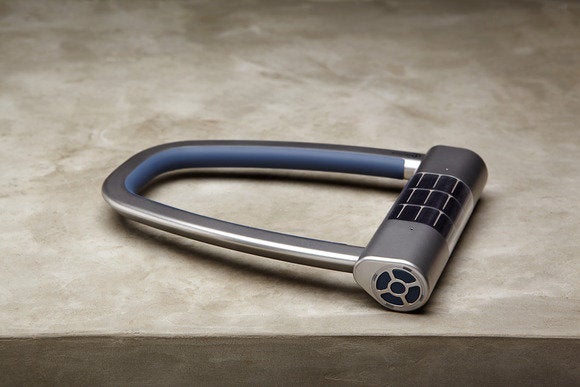 Unlike most U-locks, Skylock locks on both ends of the straight bar, making it twice as hard to break. The soft buttons on the end are for the programmable backup combination
Since you unlock the Skylock using an app, you can give your friends access to the bike as long as they also have that app on their smartphones. Access can be for a specific window, or just anytime. The app shows on a map where the bike was last locked up, thanks to the paired smartphone's GPS. It would be great for college students or roommates who want to share a bike without all having to carry keys.