Sherlock Holmes: Crimes and Punishments: The definitive Sherlock adventure
The world's most famous detective is back with a great set of mysteries, peppered with a few mediocre cases—about the same hit ratio as Arthur Conan Doyle himself, really.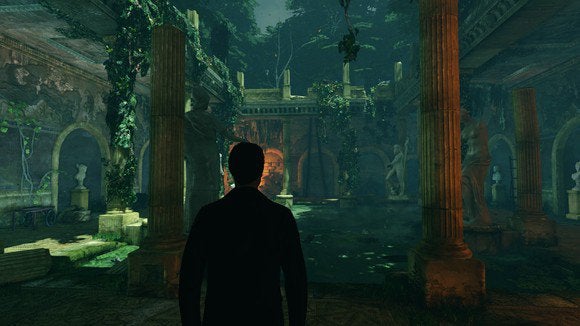 I snort cocaine. I play a violin. I wear a deerstalker hat. I solve cases with reckless disregard for my safety. I am a bit of a sociopath. I am commonly associated with the phrase "Elementary, dear Watson." Who am I?
If you used your powers of deduction to ascertain that I am in all likelihood the famed detective Sherlock Holmes, then congratulations! You're probably ready to play this game.
Victorian eye candy
Sherlock Holmes: Crimes and Punishments is the latest adventure game from Ukrainian developer Frogwares, and forgive me longtime fans for saying so but this is probably the point where I can say these games have moved from "guilty pleasure" status to full-blown "These games are legitimately good."
The Sherlock Holmes titles coming out of Frogwares have always had a bit of that small developer jank to them, most aptly summarized by the infamous Creepy Watson. Yet over a decade spent making Sherlock Holmes games has seen the developer mature into a quite competent studio, with Crimes and Punishments legitimately one of the best adventure games this year. There's a fluidity to the proceedings here, a level of polish, that just hasn't been present in past titles.
In large part I think Frogwares has Unreal 3 to thank. This is the first game in the series built on the industry's most prevalent engine, and let's hope it's not the last. Environments are stunning in Crimes and Punishments. Heck, I'd put them up against a fair number of AAA games, especially with the amount of period-specific set-dressing Frogwares has done. Scotland Yard police station is decked out in wanted posters, the local bar down in the harbor is a grimy sailor haven, and even the sleepy train stations outside of London are given a surprising amount of love.
It's a level of quality even above the previous entry, Testament of Sherlock Holmes, and that was in itself an exponential increase in quality over 2009's Sherlock Holmes versus Jack the Ripper. It's really a stunning push Frogwares has made in the past five years.
This isn't just graphics for graphics' sake. In an adventure game like this, better graphics means better sleuthing, as wandering the environment and collecting clues is a large part of your task.
So what is the world's most famous detective solving this time around? A handful of murders, a train disappearance, the theft of some plants-- Crimes and Punishments acts much like one of Arthur Conan Doyle's anthologies, throwing the player into a variety of cases that are unrelated save for the fact that Sherlock Holmes and trusty sidekick Doctor Watson are involved.