Sensoria's smart workout clothes could be literal life-savers
Plenty of wearables track your heart rate, but not many use that data to get you help in an emergency.
"Our core target, our core customers, are health-conscious runners, maybe people who have injured themselves before so they value the algorithms we've created," Vigano told me. "Heart Sentinel is in line with that experience. We help and provide information instead of raw data. People are tired of data for the sake of data."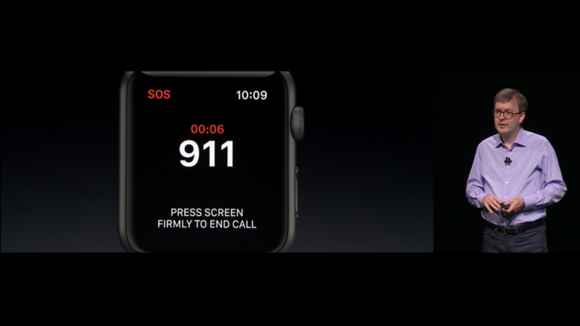 The SOS feature in watchOS 3 also shares your location with emergency contacts.
Sensoria partnered with Italian cardiologists Nicola Gaibazzi and Claudio Reverberi of the University of Parma Hospital to create the algorithm that became Heart Sentinel. Vigano said the company has run hospital simulator tests to ensure the feature's accuracy, but is still beta-testing right now with a small group of athletes who have had open heart surgery in the past.
The upgraded Sensoria app includes a slew of new features, like personal training plans led by the app's built-in voice coach, which I found annoying in my earlier tests but could be more useful in the second-gen version. The app will also include a Heart Rate Recovery test to figure out your fitness level and a Heart Rate Variability test to tell if you have enough energy to power through the day's training schedule. I'll go hands-on with Sensoria version two when it launches to see if all those new features make the smart workout gear worth buying.
Preorders start at $79 and include a tee or sports bra and a heart rate monitor. Both products will retail for $149 at launch.