Sennheiser launches new flagship headphones, the HD 800 S, and moves into the 3D-audio space with Ambeo
The new cans are all about refinements, while the new focus on immersive audio signals a strategic shift for the company.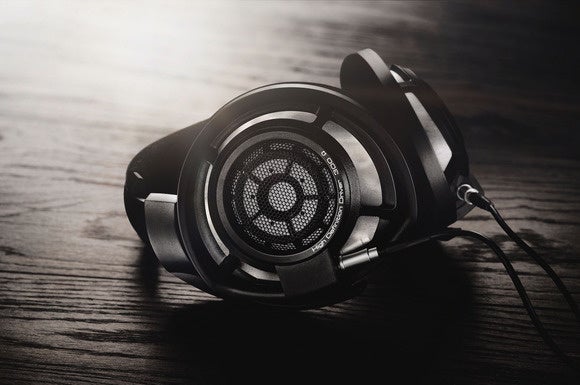 Credit: Sennheiser
Sennheiser announced yesterday the replacement for its award-winning HD 800 headphones and unveiled Ambeo 3D, a new immersive, 3D-audio technology. The all-new HD 800 S headphones represent an evolutionary step forward, while Sennheiser is positioning Ambeo as a next-generation content creation and listening experience.
Renewed focus on refining the listening experience
The new HD 800 S headphones build upon the success and design of the original HD 800 model. The HD 800 S headphones keep the transducer technology and earcup design hallmarks of the original, but incorporate additional refinements that Sennheiser says improves performance—especially in certain areas.
One of the acoustic refinements is a further optimized sound image in the medium and low frequency range. The new model now includes a symmetrical XLR4 cable, so that the HD 800 S can take better advantage of audio sources with a symmetrical output, such as Sennheiser's own HDVD 800 digital headphone amplifier. Aesthetically, the earcups of have been changed to a premium matte-black finish that distinguish the new model from the old. The HD 800 S retains the same 4- to 51,000 Hz frequency response of its predecessor.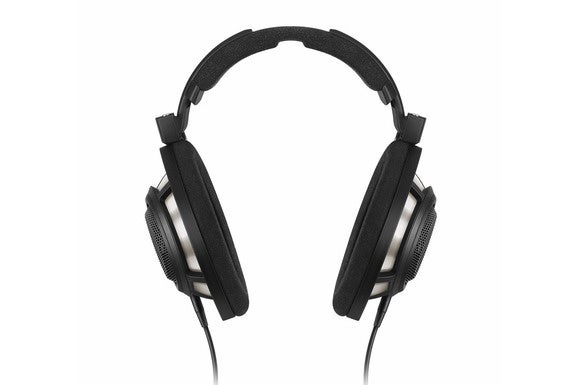 Sennheiser's all-new HD 800 S headphones feature innovations in design and materials. Credit: Sennheiser
Sennheiser is quick to highlight the various high quality materials used in HD 800 S. The transducer is embedded in a specially manufactured stainless steel gauze. The headband consists of several layers of sound-attenuating plastic and stainless steel. Connector contacts are gold-plated. Earcups are made of high-quality, high-attenuation plastic that Sennheiser says is used in aviation engineering as a substitute for metal.
At 56mm, the HD 800 S's transducer is among the largest currently found in a set of dynamic headphones. Even with such a large-sized transducer, the company points out that its patented diaphragm and ring design minimizes any distortion that might occur, especially at higher frequencies. Sennheiser says measured total harmonic distortion is less than 0.02 percent.
Unlike most headphones, which direct sound at a 90-degree angle to your ears, the earcups in the HD 800 S are specifically designed to direct sound at a slight angle. In other words, this design more closely mimics how we experience sound coming from speakers. Sennheiser says this approach ensures spacial and natural sound perception.
The new refinements come with a $100 price increase. The HD 800 S will retail for $1699.95. For such a premium price, Sennheiser gives the HD 800 S the white-glove treatment. The new phones are hand-crafted at the company's headquarters in Wedemark, Germany. Shipping is scheduled for early January.