Seeking new revenue, AT&T and Verizon eye the Internet of Things
Carrier's latest earnings show drops of 5 percent in wireless business.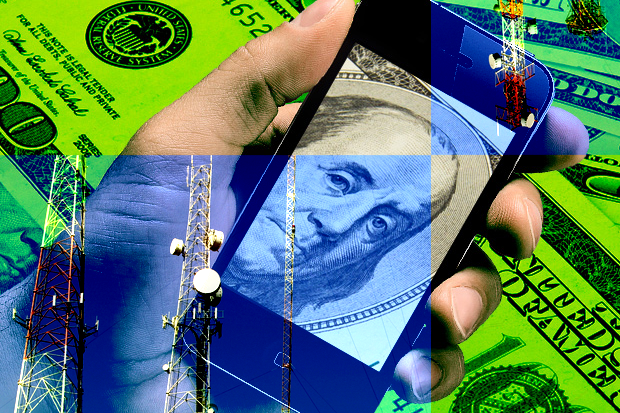 AT&T and Verizon — the nation's two biggest carriers — are seeing their traditional U.S. wireless businesses shrink, having suffered from an ongoing price war and declining buyer interest in new smartphones.
To make up for that drop, both carriers are increasingly focused on new areas for growth, including Internet of Things projects, as well as far-flung investments like AT&T's wireless service in Mexico and Verizon's investments in new media through AOL advertising technology.
This movement into new business areas is seen as a long-range mega-trend that was borne out by the latest earnings reports from AT&T this week and Verizon last week. Both companies reported 5% declines in wireless service revenues.
"What we are seeing is that the traditional market that both carriers go after is saturated, since pretty much everyone who has wanted a cell phone already has one," said Chris Antlitz, an analyst at TBR. "They are both trying to grow new businesses and investing heavily in the hope they can offset the price war that's eating into their traditional business."
What's happening instead? "Both companies are getting big into IoT and machine-to-machine and that's a big growth engine. They both have powerful networks spanning the country and global partners so they can provide unique ways to connect their network to devices."
Both AT&T and Verizon have also invested significantly in cloud computing services to enterprises, but "that's been met with mixed success," Antlitz said.
There are even a variety of alternative growth initiatives, including AT&T's decision to buy DirecTV and to invest in wireless service in Mexico, where smartphone saturation is less than the U.S. (As of the end of 2015, AT&T had 8.7 million wireless subscribers in Mexico.)
In AT&T's earnings report for the quarter that ended Dec. 31, the carrier showed a 5% decline to nearly $19 billion in its Mobility division revenue. TBR analyst Steve Vachon attributed the decline to a 15% drop in equipment revenue that stemmed from fewer smartphone and device activations from customers who want to use their devices for a longer duration to avoid the cost of buying a new unsubsidized device.
"TBR believes AT&T's expanding IoT portfolio will be the main driver that will recover Mobility revenue," Vachon added.
At Verizon, which had its earnings call for the same quarter last week, Vachon noted that wireless subscribers are migrating to equipment installment plans, which had a positive impact on equipment revenues. The overall result was that revenue increases from equipment and Verizon's FiOS fiber-optic connections led to a 3.2% increase in consolidated revenue, even as wireless service revenues declined by 5.6% to $17.2 billion.