Sears doubles down on the smart home with new Kenmore, Craftsman, and DieHard products
The retailer rolled out everything from sensor-laden appliances to tool chests with Bluetooth smart locks at an event in New York.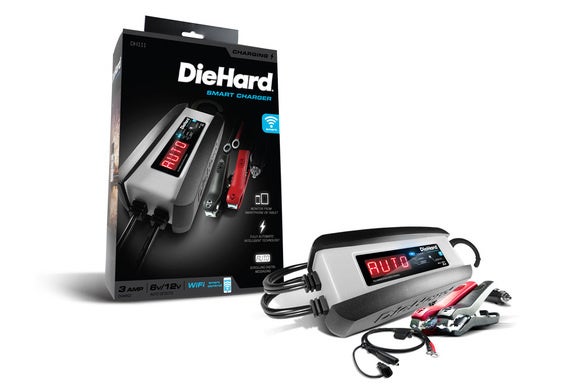 Can't be around to monitor the charging of your boat or RV? You won't need to be with the DieHard smart battery charger. Credit: Sears
Craftsman Pro Series Connected Tool Storage Sears announced a wide range of connected tool chests and rolling cabinets today, ranging from a 26-inch-wide, 9-drawer model to a gargantuan 52-inch-wide, 2-drawer unit. These will feature Bluetooth smart locks so that they can be locked and unlocked with a smartphone instead of a physical key. Owners will also be able to provide friends, family, and coworkers with remote access to the tools stored inside. Each of the chest and cabinet models will come with integrated power outlets and two USB ports for charging tools and smartphones. This product line will be available in October 2016.
DieHard Smart Charger and Maintainer If you ever deal with cars, boats, riding mowers, or motorized recreational vehicles that spend a good part of the year in storage, you'll be interested in Sear's new smart battery charger. You can leave it connected to the vehicle's battery and it will monitor its status. When the battery runs low, you can begin a charging session with your smartphone. The charger will also send an alert to your smartphone if connectivity issues develop during the charging cycle. The DieHard Smart Charger will be available in October 2016.
Previous Page 1 2 3