Schools keep track of students' online behavior, but do parents even know?
Schools have always 'watched' students. But the collection of data on children is now at unprecedented levels, and experts say most parents aren't even aware of it.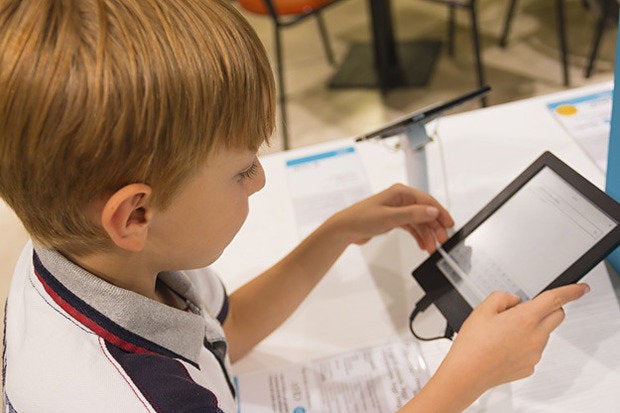 Credit: Thinkstock
Parents expect schools to keep track of their kids. But in the digital era, keeping track is vastly different than it was a generation ago, thanks to Big Data analytics.
According to its advocates, this is a very good thing. Gathering individual information on students can lead to "personalized" and "adaptive" learning platforms. If technology can help students become more successful, what's not to like?
A lot, say privacy advocates, since the collection of information on students goes well beyond data used to shape individual curriculums.
That data collection is, "out of control," according to Khaliah Barnes, director of the student privacy project at the Electronic Privacy Information Center (EPIC).
In a recent blog post in the New York Times, Barnes said data collection is not just about attendance, grades, disciplinary records and learning aptitudes.
"Data gathering includes health, fitness and sleeping habits, sexual activity, prescription drug use, alcohol use and disciplinary matters. Students attitudes, sociability and even 'enthusiasm' are quantified, analyzed, recorded and dropped into giant data systems," she wrote.
Add to that anything that might suggest a student is a threat. Gaggle, a "Human Monitoring Service" (HMS) vendor to schools, says on its website that it, "discovers millions of inappropriate words and images in student email, text messages, discussion boards, email attachments and computer files, leading to thousands of warnings sent to school district administrators and law enforcement every year."
All that monitoring, Gaggle says, still complies with, "all U.S. privacy and safety laws, particularly those involving children. These include the Children's Online Privacy Protection Act (COPPA), Children's Internet Protection Act (CIPA) and the Family Educational Rights and Privacy Act (FERPA)."
Rob Yoegel, vice president of marketing at Gaggle, said the company monitors only email accounts "issued by the schools," but noted that if a student sends an email from a private account to a school-issued account, which happens frequently, "then we would see that."
Yoegel said it is up to school districts to notify students of monitoring of those accounts. He said Gaggle notifies school districts of "questionable content, which we define as not promoting digital citizenship."
Compliant or not, Jessy Irwin, in a post on Model View Culture, argued that such rampant data mining is, "grooming students for a lifetime of surveillance."
One could argue that data collection on adults is just as rampant. Bruce Schneier, author, security guru and CTO of Co3 Systems observes, as he has many times before, that, "the model of the Internet is surveillance."
It also seems that today's students are already well groomed, given what they voluntarily share on social media. The November cover story in The Atlantic magazine is, "Why kids sext."