Samsung Galaxy Note 7 review: A pricey phablet made for power users
The Note line continues to shine with its sixth-generation installment, and it's the best it's ever been.
The Galaxy Note 7's 12-megapixel rear-facing camera is only a minor improvement over last year's Note 5.
There's a minor difference between the Note 5 and Note 7's low light performance, but it's pretty miniscule, even with the latter shooting at f/1.7.
Samsung's 12-megapixel camera is still one of the best on the market, but in the case of the Note 7, it's only marginally better than its predecessor. The Note 5 also delivered on camera performance, so if you've still got one as your main point-and-shoot, you're covered for at least another year.
The Note 7's depth of field abilities are exemplary, especially if you use the Selective Focus functionality.
You can read more about Samsung's 12-megapixel camera and its post-processing engine in our original review of the Galaxy S7 , or our camera shootout against the iPhone 6S.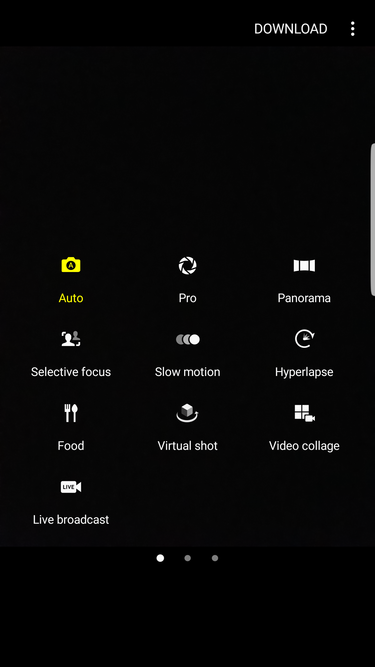 The Note 7's new camera mode selection menu is easier to use. All it requires is a swipe to the right on the view finder to bring it up.
Lastly, the Galaxy Note 7 comes with a slightly updated version of the camera app featured on the Galaxy S7 and S7 Edge. Its freshly modernized interface corresponds with the new aesthetic that TouchWiz has got going on, though we'll touch upon that in the next section. The camera app now features minimalist icons and a swipe-left gesture that lets you quickly change camera modes. The implementation of this new functionality makes it easier to set up a photo with the Note 7 one-handed, and it's more intuitive than tapping around in an attempt to find the setting you need.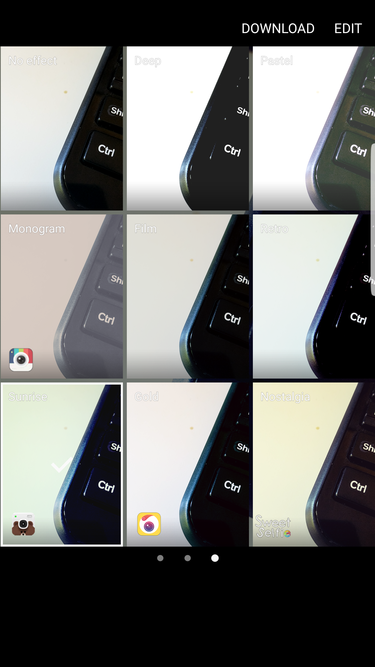 You really don't need to use Instagram to filter your photos if it's built into the camera app.
Alternatively, swiping to the left on the viewfinder will bring up a variety of different live filters you can use to snap photos. They're completely passable as Instagram filters, so they're worth using from time to time. Not to mention, they're easier to use than snapping a photo and then editing it in an app.
TouchWiz receives a facelift
The Galaxy Note 7 runs a modified version of Android 6.0.1. Marshmallow. There's no word on when Android 7.0 Nougat will make it to Samsung devices, but the company has added in a few Nougat-like features that should help tide you over, like peek-a-boo Quick Settings and a nifty blue-light filter for nighttime use. There's no word on whether Samsung will sell the Note 7 unlocked just yet, so any future Android software updates are at the mercy of the carriers.
Previous Page 1 2 3 4 5 6 Next Page