Samsung Galaxy Note 7 and wire-free Gear IconX earphones on sale in U.S.
We loved the Note 7 phablet, and now it's onsale at Best Buy, among other retailers, for $349 on contract. And those IconX wireless earphones? A cool $200.
The IconX may be poised to be great workout companions, as you can leave your phone at home and still listen to music. During my demo, I found the touch interface to be challenging, and bass response to be worryingly low. That said, I only listened to a single music track, so it will be interesting to see how the IconX fair during extended testing.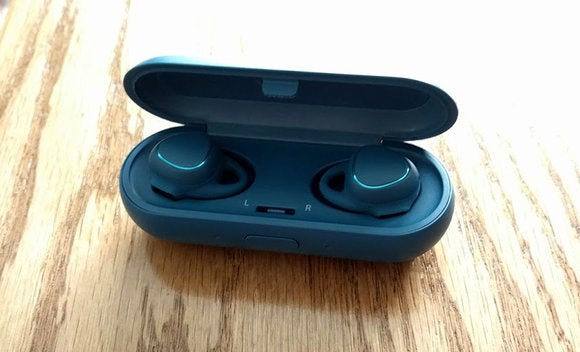 The Samsung Gear IconX are completely wire-free, using a special Bluetooth protocol that pairs one bud to the other, and keeps stereo music in sync.