Review: Google Pixel hobbled by Android 7.1
The Pixel is a major step up for Google's Android hardware, but Android 7.1's networking woes overly complicate corporate usage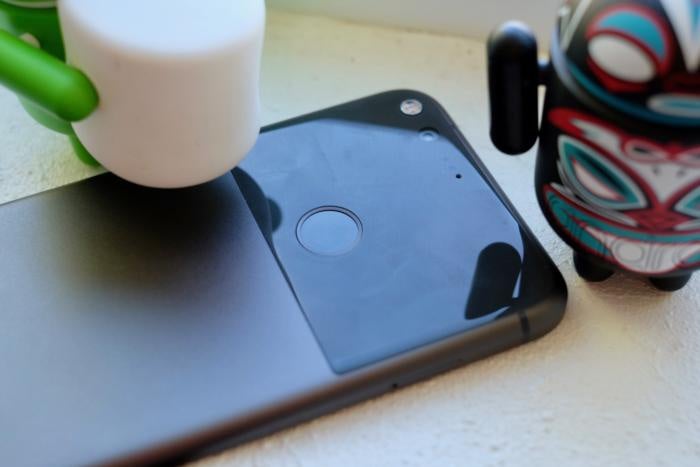 It's no wonder Google's new Pixel and Pixel XL smartphones have turned heads. Their high-quality builds and sophisticated look are a far cry from the cheap, pedestrian Nexus Android smartphones Google used to sell. And with the battery debacle forcing Samsung to drop its Note 7 from the market, the stylish Pixel XL is an obvious alternative.
But for enterprise use, the Pixel is too rough around the edges to deploy. IT and users will be befuddled by the networking naïveté in the Android 7.1 Nougat operating system the Pixel runs on. Great hardware doesn't fix poorly designed software, and it's clear that Google's Android engineers haven't a clue about enterprise environments.
Android 7.1 vs. corporate network
I got an inkling of this naïveté when I set up the Pixel XL. It wanted to connect to the local Wi-Fi network. But it doesn't know how to navigate protected networks, such as our Cisco wireless LAN, and I could not figure out what it wanted to connect to on our corporate network.
I entered info for all the fields -- authentication method (such a PEAP), authentication type (such as MSCHAPv2), domain, username (identity), anonymous identity (group), and password -- and told the Pixel to use the system certificate, but the Pixel kept telling me authentication had failed. I never did figure it out.
Apple's iPhone, by contrast, knows out of the box what to set up for such networks, so it immediately can be used in corporate environments once you enter your username and password and accept the network certificate. Samsung's Galaxy S7 needs only two extra pieces of information -- your authentication method and your anonymous identity -- to connect to such networks.
This secure-network sign-in issue is not new -- what the Galaxy S7 seeks is what any Android device seeks, and it's information that the device shouldn't have to ask the user to know. I talked to a Google engineer about it several years ago when Android 4.0 Ice Cream Sandwich was released in 2011, and even then it was a known issue (from as far back as 2010's Android 2.3 Gingerbread) that was on the road map to be addressed. It clearly fell off the radar.
Worse, the issue has grown worse in Android 7.1. It's actually Android 7.1 that wants all the extra information beyond what Android used to seek, not the device per se. Only when I installed the Android 7.1 beta on Google's Pixel-C tablet was I asked for all that network configuration detail. (The Google Pixel didn't ask for that detail when running Android 7.0 Nougat or 6.0 Marshmallow.) As with the Pixel smartphone, I could no longer log into the corporate network on the Pixel-C tablet once Android 7.1 was installed.