Razer's debut desktop PC packs dual Nvidia graphics cards and a plethora of LEDs
Razer and Lenovo's partnership is a bit intriguing and a lot expensive.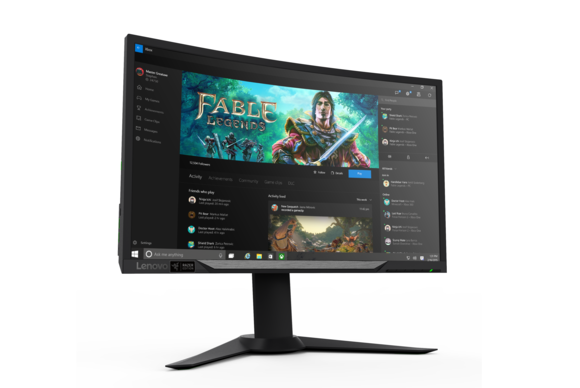 That makes the Y27g an interesting proposition, though it's not without some drawbacks. It features a less-common VA (vertical alignment) panel, which means your colors won't compete with a quality IPS display, and the 1920x1080 resolution is underwhelming for 27 inches diagonal. But more worrisome is the Y27g's lackadaisical 8 millisecond response time—abnormally high for a gaming monitor, and potentially a harbinger of image ghosting on the display. Impossible to tell without the monitor in front of me.
Aside from the display itself, Lenovo's thrown in a few luxury features—four USB 3.0 ports, a headphone hook, and Razer's Chroma (RGB) lighting on the rear of the monitor if you want to brighten up your wall.
It's an interesting start to what Lenovo termed an "open-ended" partnership—nothing truly shocking, no Project Christine-level surprise, but a solid line-up upon which Razer can hang its neon-green hat. Look for both the IdeaCentre Y900 RE ($2,300+) and the Y27g RE ($600) in June of 2016, and stay tuned all week for more news from CES.