Razer's debut desktop PC packs dual Nvidia graphics cards and a plethora of LEDs
Razer and Lenovo's partnership is a bit intriguing and a lot expensive.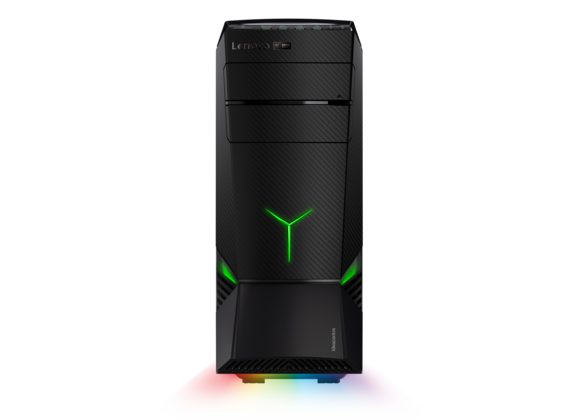 Almost precisely two years to the day since it unveiled the dead-on-arrival Project Christine concept, Razer took to CES to show off a much more conservative desktop PC: the IdeaCentre Y900 RE (for "Razer Edition").
Why this matters: It's a landmark moment for Razer. This is the company's first-ever desktop PC, the result of a recently-announced partnership with Lenovo. As I said back in November, it's a win-win deal—Lenovo gets the benefit of the Razer cult brand, Razer gets to "make a PC" without actually making a PC.
But what was just a few concept renders and vague hints in November is now an actual product with a release date and a price and specs. As the name indicates (and as I suspected in November), this is indeed a fork of Lenovo's existing Y900 line. The main difference? The presence of Razer peripherals. And...that's pretty much it. I swear.
The stock Y900 and Razer's Y900 are practically identical, and not just because they share the same case design. Both pack overclockable i7 processors, both include up to 32GB of DDR4 RAM, and both sport a 256GB SSD (though the Razer Y900 can also include up to a 2TB hard drive).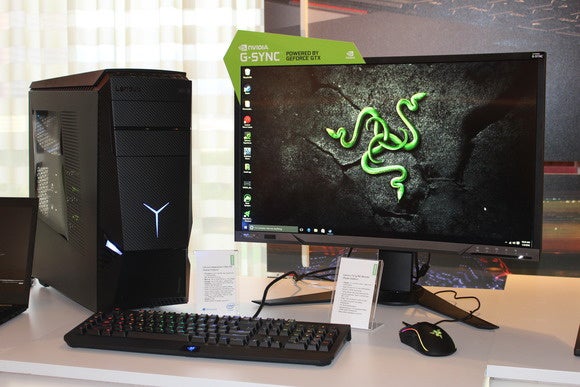 There's a slight difference when it comes to graphics cards, as the stock Y900 configurations only include a single Nvidia card. The Razer Y900 can include two—but only two GTX 970s, per Lenovo's spec sheet. Given Razer's inclination toward high-end hardware, I'm surprised there's no option for dual-980 or dual-980 Ti setups.
It's all-in-all a fairly safe, conservative PC, as far as pre-built gaming rigs go. The few Razer touches are largely superficial, as the Y900 RE ships with a Razer BlackWidow Chroma keyboard and Mamba Tournament Edition mouse, plus some custom RGB lighting for the case itself.
Nothing that's going to blow you away, in other words. And that's a problem, given the Y900 RE's price. Lenovo's press release says it starts at $2,300, with more advanced configurations (like the dual-970 version) presumably costing more. Some quick back-of-envelope math shows that price isn't too inflated, but a savvy consumer could build a better machine for less money. The same sort of savvy gaming consumer Lenovo and Razer hope will opt for the Y900 RE instead.
I have my doubts.
144Hz of freedom
Far more interesting is Lenovo's newly-announced Y27g RE (again, "Razer Edition") monitor.
Where the Y900 RE feels fairly safe and conservative, the Y27g is actually a unique piece of hardware. Curved displays are becoming more standard. 144Hz is pretty common in gaming circles. Nvidia's G-Sync (adaptive frame rate) tech is slowly gaining a foothold. But a monitor that combines all three? That's extremely rare. Like, maybe a handful of different models on the market. Maybe.