Professional gaming grows up: Drug testing comes to e-sports at ESL One Cologne
Virtually all NFL, MLB, or NBA fans accept drug testing as a part of sports. Now that drug testing has made its debut in professional video game tournaments, it turns out that's exactly how e-sports fans—and even e-sports pros—feel, too.
Australian CS:GO pro player Chad "Spunj" Burchill from LA Renegades thought the whirlwind around drug testing was a negative thing at first, but he's changed his mind.
"It evens out the playing field if there were people doing the wrong thing in the past," Burchill said. "Drug testing is in all major sports and is a necessity. I'm glad ESL has taken the step in doing this. And if there are negative connotations from players doing the wrong thing, then that's their own fault."
Fans react
Fans are taking everything in stride. There were plenty of Cloud9 jerseys in the crowd of over 12,000 fans at LanXess Arena, who paid either $45 or $227 each for tickets to the two-day event. Alvaro Lopez from Spain was one of the Cloud9 fans who made the trek to Germany.
"I know some players have done drugs on Cloud9 and Semphis said he didn't feel like it was necessary," Lopez said. "He said his team didn't do well. The drugs didn't help them. They even lost that tournament."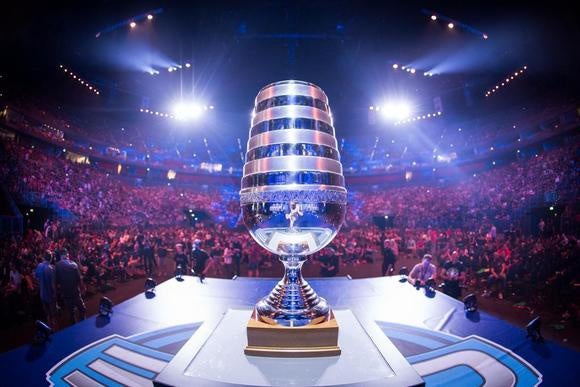 ESL One
Juan Leblanc, who traveled all the way from the Philippines to attend ESL One in Cologne, believes drug testing is a good thing, ultimately.
"It's good and it's bad," Leblanc said. "It's bad because we have this negative image as a first impression to many people, but it's also good exposure. E-sports are becoming a normal thing and normal people are accepting it as a real sport. It's important to deal with this type of thing just like any sport would."
Turtle Entertainment is doing that. And while it's the largest e-sports organization with 18 different brands under its corporate umbrella, right now it's only drug testing at ESL One and Intel Extreme Masters events.
There are also completely separately run leagues and tournaments out there—including Major League Gaming (MLG) and independently run organizations like Riot Games' League of Legends Championship Series and Valve's The International—which have yet to address drug testing. But with this first step into drug testing for video game players, both the players and the fans are happy with the pro-active response by Turtle Entertainment and ESL. In the end, it's just another step toward becoming a "real" sport.
Previous Page 1 2 3