Philips 276E display review: Quantum dots make this LED's color impressively rich
You'll see colors you'd forgotten existed.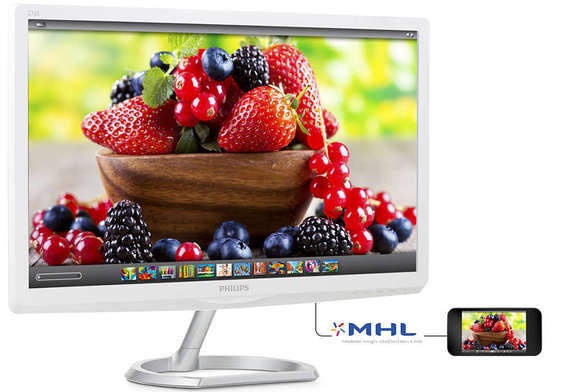 Quantum dots, nanocrystal, magic diodes. Whatever you want to call them, these tiny entities are putting the color back into LCD displays. Shine a backlight at them and they re-emit a very pure color strictly in correlation to their size. Smaller for blue, larger for red, etc. We're talking nanometers here, one ten-thousandth the width of a human hair.
Philips is here with its new FHD (1080) 276E display as proof that filtering light with quantum dots enhances color. As you might guess from the name, it's a 27-incher, and the 6 most likely represents its 60Hz refresh rate. E? Extra-special. Mostly.
Color, color, color
If it's been a while since you rocked a CRT or CCFL-backlit LCD, you probably don't even realize how subdued the colors in your LCD really are. They're cold-looking because the LED lighting used in most modern flat panel displays is heavily skewed toward the blue end of the spectrum. This necessitates a lot of gimmickry just to reach the cool palette that you're probably looking at as you read this.
The moment I fired up the Philips 276E, the quantum dots were apparent. A bright blue screen with the Philips logo flashes on, and it's somehow just, more blue. Warm blue? Well not really, but that was my gut reaction. Yet it was the first reds that really sealed the deal. They're very vivid, though the 276E's appeared a bit on the pink side before adjustment. Greens are greener as well. In fact, everything beyond blue in the spectrum is richer in hue.
And movies: Wow. Here I thought I was simply at the mercy of the dreary post-processing Hollywood uses to lend a false sense of gravity to drama. Well, maybe, but certainly not to the extent I'd thought. Who knew the superhero suits in The Incredibles were actually scarlet? Minions aren't just solid bright yellow? Get outta' here!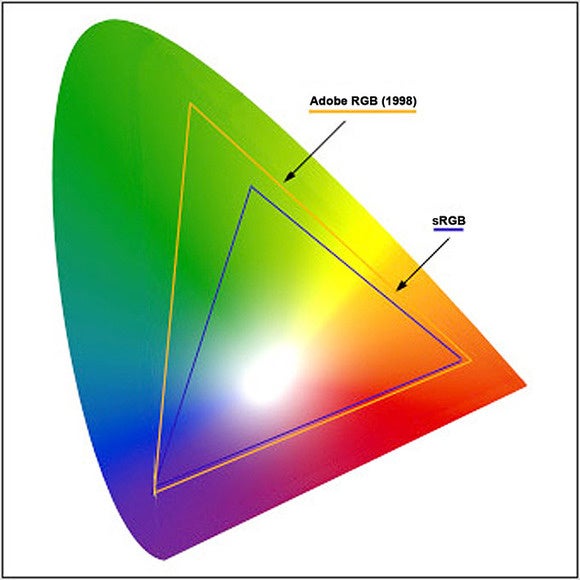 While the 276E produces a wide spectrum, it's only 99 percent of the larger triangle, which in turn is significanlty smaller than the latest rec.2020 UHD (4K) standard.
If you want to get technical: The 276E delivers 99 percent of the Adobe RGB spectrum, and 100 percent of the older sRGB color space. That sounds awesome, but those are both actually older standards: Adobe RGB encompasses the world of print, while sRGB is the older HD/FHD (720/1080p) Rec.709 color standard. Neither color space is as broad as the newer Rec.2020 standard for UHD/4K displays; however, both are significantly larger than what the average LCD delivers. The fact that just these standards look so vivid compared to the average LCD says a lot about what's been missing.