Patriots coach Bill Belichick benches Microsoft's Surface, says it's undependable
Well, at least he didn't break one over his head, right?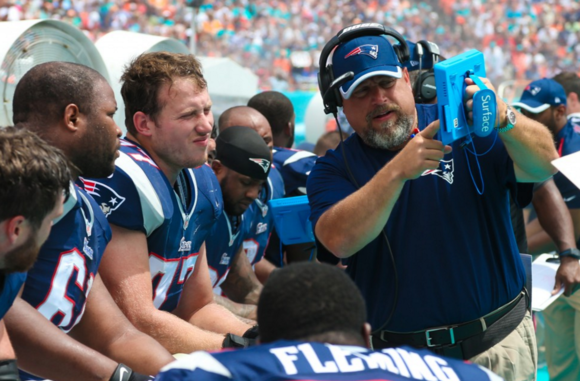 You have to feel sorry for Microsoft's Surface tablets. After Microsoft won a contract to supply the devices to the NFL sidelines, they were first misidentified as iPads. Then they were abused. Now New England Patriots coach Bill Belichick has outright rejected them.
In a six-minute rant captured by NESN reporter Zack Cox, Belichick opened his Tuesday press conference by declaring himself "done with the tablets"—presumably referring to Microsoft's Surface tablets, though he never identified them by name.
"As you probably noticed, I'm done with the tablets," Belichick said. "They're just too undependable for me. I'm going to stick with pictures, which several of our other coaches do, as well, because there just isn't enough consistency in the performance of the tablets. I just can't take it anymore."
To be fair, Belichick didn't confine his complaints to just the Surface tablets, but basically the entire IT infrastructure that he and his other coaches are dependent upon during the course of the game. That includes communications to and from the press box, the headsets used in the quarterback's helmet, the belt pack, internet service, the works. "Inevitably, something goes wrong somewhere at some point in time," Belichick said.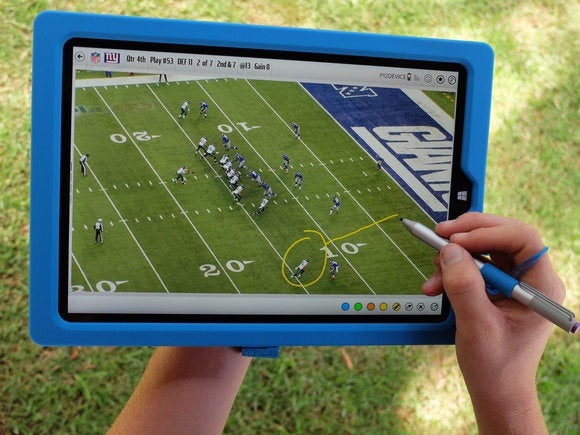 A Surface tablet being used on the NFL sideline.
Why this matters: Honestly, most people are simply enjoying the spectacle of one of the world's grouchiest men going off on a tangent. Microsoft, though, has to be worried that this will set a precedent and other teams will follow suit. The NFL's rule is that any outage that one team suffers has to be reproduced by the other, so even IT failures that the Patriots weren't responsible for have to be endured. Worse still, Belichick said the Patriots are handed "new" Surface tablets every game, which means that they don't have a chance to troubleshoot the devices beforehand. God only knows what happens if those things haven't been patched.
Surface: constantly getting picked on
That Belichick's criticisms were widespread can't be much consolation to the Microsoft Surface team, which spent $400 million to secure the NFL contract, then endured the Windows tablets being labeled as "iPads" when they first hit the NFL's sidelines. And then watched in horror as the Surface was being rammed into Johnny Manziel's head or thrown down in disgust by Aaron Rodgers.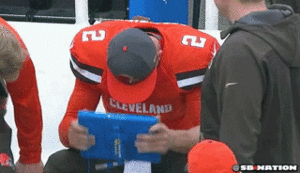 Patriots fans, for their part, probably recall "Surfacegate," when the team blew an extra point and a two-point conversion in their playoff loss to the Denver Broncos, then blamed it all on the reliability of Microsoft's Surface tablets. That prompted an angry blog post from Yusuf Mehdi, Microsoft's corporate vice president of Windows and devices, defending the tablets. (The NFL pinned the outage on communication issues, but what true-blue Patriots fan is going to believe that?)