Optoma NuForce BE6i wireless in-ear headphones review: You won't believe they're Bluetooth
The aluminum enclosures are pretty and all, but it's the sound that makes these headphones worth the price of admission.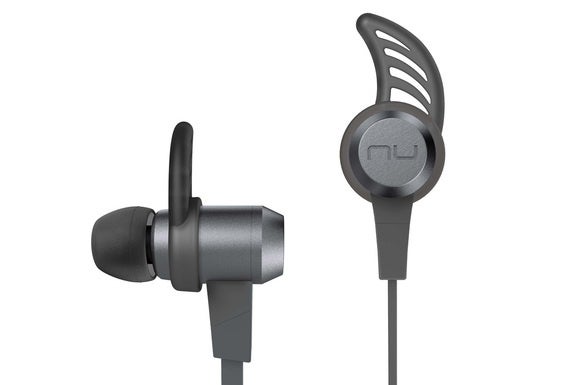 You can attach these hooks if the headphones fall out of your ears while you exercise. Credit: Optoma
Optoma says the BE6i will operate on battery power continuously for up to eight hours, a claim I did not verify. But you'd better have long fingernails to pry open the panel covering the micro USB port. Maybe it gets easier over time, but it was a pain in the neck the first couple of times I charged it. Then again, perhaps that's necessary to achieve that IPX5 rating.
Performance
I was very pleased with the BE6i's performance as a Bluetooth headset. People on the other end of the line said my voice came across clearly, and I perceived only the tiniest echo coming from them. Music paused quickly when incoming calls came in, and the buttons for answering and terminating calls worked quickly and reliably.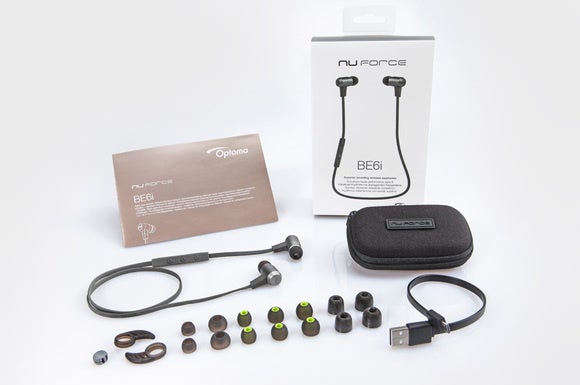 Awfully nice of Optoma to include Comply ear tips in the purchase price. Credit: Optoma
I was even more satisfied with their musical performance, considering the price. Those single 10mm drivers did a remarkable job of presenting the full spectrum of sound. Annie Lennox's "Money Can't Buy It," from her album Diva, opens with a pick-up note from the drummer's cymbal, immediately followed by a deep note from an electric bass that's enough to rattle you fillings. More sounds are layered in as this groove builds over the next 12 measures before Lennox's voice enters with the first verse, but the BE6i never failed to deliver the higher frequencies from instruments such as the claves, tambourine, and chimes without muddying up that fat bass foundation.
The BE6i deliver great range, too. Optoma claims 100 feet, but I traveled only about 80—outdoors and in line of sight of my phone, mind you—before the audio stream began breaking up. Indoors, I was able to roam about 40 feet, with two insulated interior walls in between, before the stream dropped out and a pleasant female voice with a British accent informed me that the primary connection had been lost. She also let me know when I had come back close enough to the phone for the Bluetooth connection to be re-established, when the headphones were powering on, and when they were powering off. Jolly good on all counts.
If you're in the market for wireless in-ear headphones that can pull double duty for listening to music and handling phone calls, the NuForce BE6i are a very good choice, delivering plenty of value and performance for the money.