Nvidia hits gaming milestone: True desktop performance in a laptop with GeForce GTX 980
Nvidia somehow managed to cram a desktop GPU into a laptop. Read on to find out how.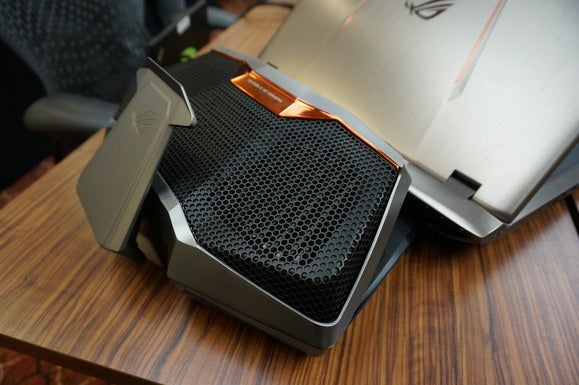 Nvidia said Tuesday that it has hit a true milestone for portable gaming with its new GeForce GTX 980 laptop GPU—true 1:1 performance with its desktop counterpart.
That's right, there's no 'm.' The new GPU is essentially the same as putting a desktop GeForce GTX 980 into a laptop. In fact, Nvidia said, the new laptop GPU is the exact same desktop chip. It has the same 2,048 CUDA cores, the same memory bandwidth, and the same 256-bit memory bus. With the laptop GeForce GTX 980, it says, a consumer can now buy a single-GPU laptop or desktop and get the same graphics performance.
Why this matters: Never before has single-GPU performance ever been at parity between laptops and desktops. That meant consumers who needed to take their gaming on the go have always had to compromise. That era ends with the new GPU.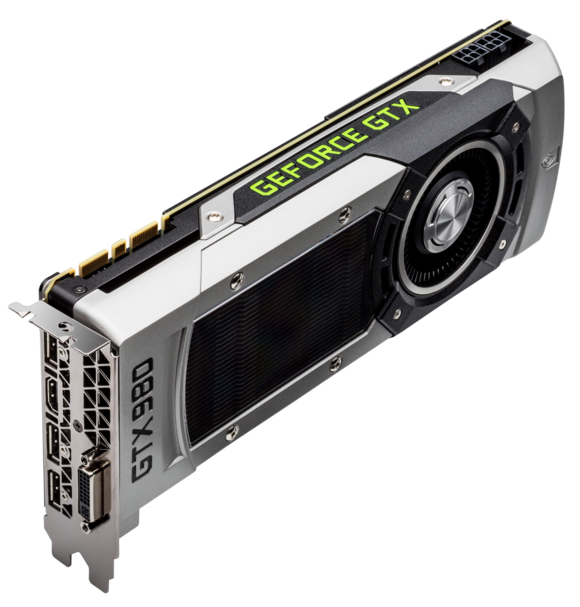 Nvidia says it has essentially stuffed this GPU into a laptop.
How Nvidia did it
So how do you take a ginormous GPU like the desktop GeForce GTX 980 with its 165-watt thermals and power requirements and jam it into a laptop? Very carefully.
Kaustubh Sanghani, a general manager with Nvidia, said to pull off such a feat, the chips are first sorted for power requirements. Known as "binning," chips can be sorted like diamonds for certain characteristics. Sanghani said the chips with the best power characteristics make the GeForce GTX 980 what it is.
You might think this approach means it's a limited-edition vapor part that vanishes once the cream of the crop is exhausted, but Nvidia said it's not. The company, in fact, is going out the gate with no fewer than six laptop models from partners including Aorus, Asus, Clevo, and MSI.
Besides the binning, Sanghani said cramming a desktop GPU into a laptop also took an enormous amount of engineering to shrink down the board. One issue Nvidia said it had to solve was the trace routes, or the path of the wires that run between the GPU and the RAM. For the utmost in performance, graphics cards use very wide parallel memory buses, which means cramming identical-length wires into a tiny amount of space. This can lead lead to interference that can kill performance, but Sanghani said the new card can hit the same exact same memory bandwidth of the desktop card.
When asked if the use of HBM memory would have been easier, Nvidia officials said this new GTX 980 hit the RAM speeds it needed to with what it has, and oh yeah, unlike HBM, you can actually get the GDDR5 used in the new GPU. AMD and its RAM partner SK Hynix have never commented on the yields of the new HBM memory, but there's growing suspicion in the industry that the hard-to-get next-generation RAM could be holding back wider availability of AMD's new Fury lineup. It's mostly an academic discussion anyway, as the GeForce GTX 980 was always designed for GDDR5.