Nvidia GeForce GTX 950 review: Bringing more oomph to budget gaming PCs
Nvidia's new GeForce GTX 950 delivers a better-than-consoles gaming experience for just $150.
Every title was tested using its in-game benchmark, using the default graphics settings stated unless noted otherwise, with V-Sync and any vendor-specific features disabled. The Radeon cards were tested using AMD's newest Catalyst 15.7 drivers, while the GeForce cards were powered by Nvidia's 355.65 drivers.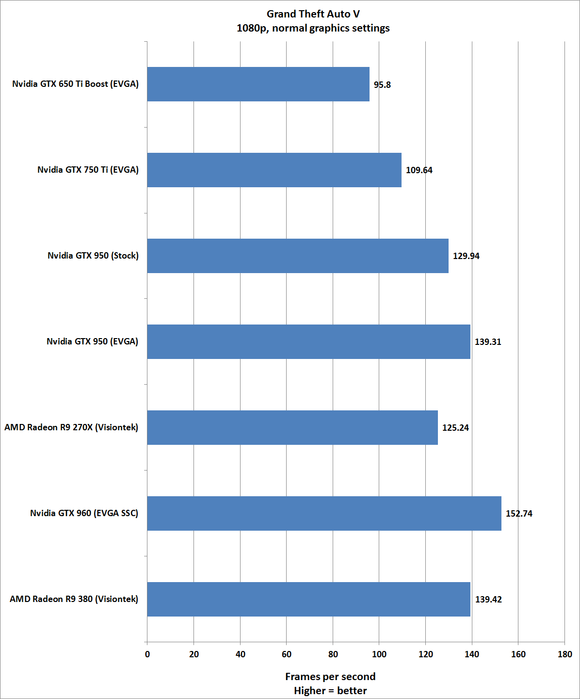 First up: Grand Theft Auto V. This game's memory requirements can murder higher-end cards at super-high resolutions, but to Rockstar's credit, the title scales well all the way down to the GTX 950's level. We tested the game at 1080p with FXAA enabled, all sliders in the Graphics menu cranked to the name, and all configurable detail settings placed to "normal." This results in fairly high framerates across the board, but you can always work your way up from this baseline to add more visual oomph (which lowers framerates). I'd suggest boosting Texture Quality to "High" first, because man are GTAV's street textures ugly on Normal.
Nvidia's drivers are clearly better optimized for GTAV than AMD's, and the superiority of the modern hardware over the older 750 Ti and 650 Ti Boost immediately becomes obvious.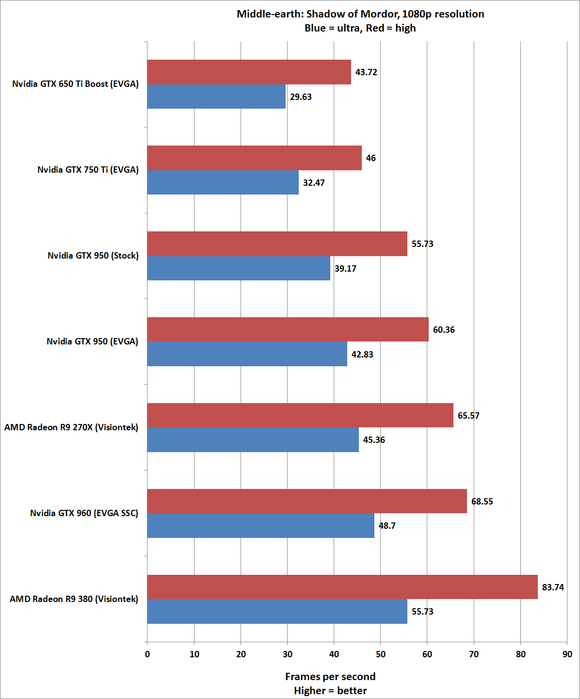 That situation flips in Middle-earth: Shadow of Mordor, which must hurt Team Green because Nvidia's logo gets its own splash page when the game loads. You'll need to drop down to the "High" graphic level preset to hit that buttery-smooth 60fps barrier—an unrealistic frame rate goal in most games with these $150 cards—but you'll still hit totally playable frame rates of 40 to 45 fps on the 270X and GTX 950, even with the settings cranked to the max at 1080p.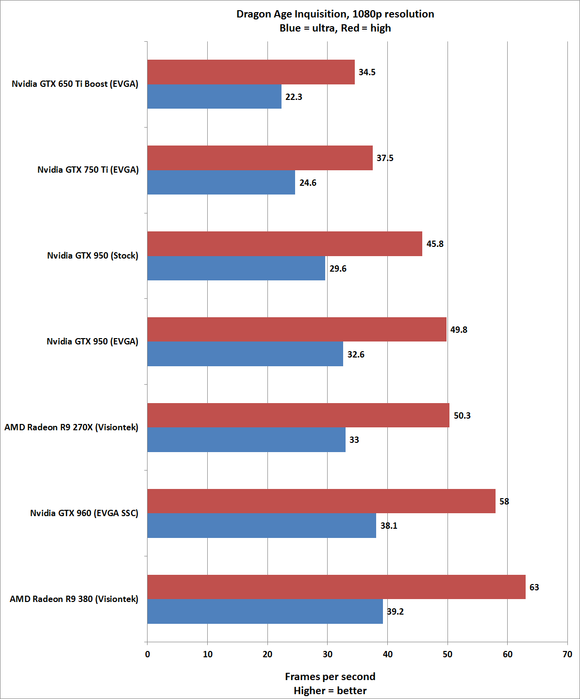 Dragon Age Inquisition was one of the best PC games of 2014, and one of the most gorgeous. Despite the abundant eye-candy, AMD and Nvidia's dueling $150 graphics cards can handle DAI just fine at 1080p if you knock the graphics down to High—though again, you won't crack that 60fps barrier. AMD's cards hit slightly higher frame rates than their Nvidia counterparts here, too.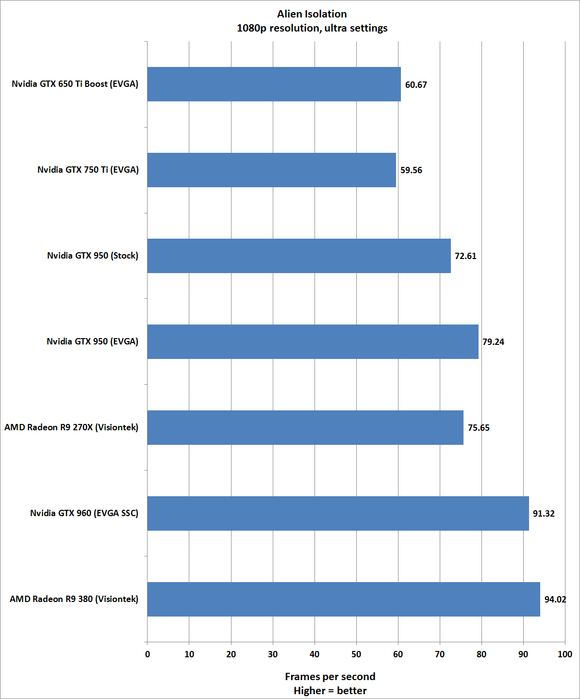 Alien Isolation is one of the most terrifying games ever, but it's not quite so scary when it comes to graphical requirements. This game scales well across all hardware types, hitting north of 60fps with every single card tested despite using the highest graphics settings available.
Next page: Gaming benchmarks continued; 3DMark Fire Strike, heat, and power use results.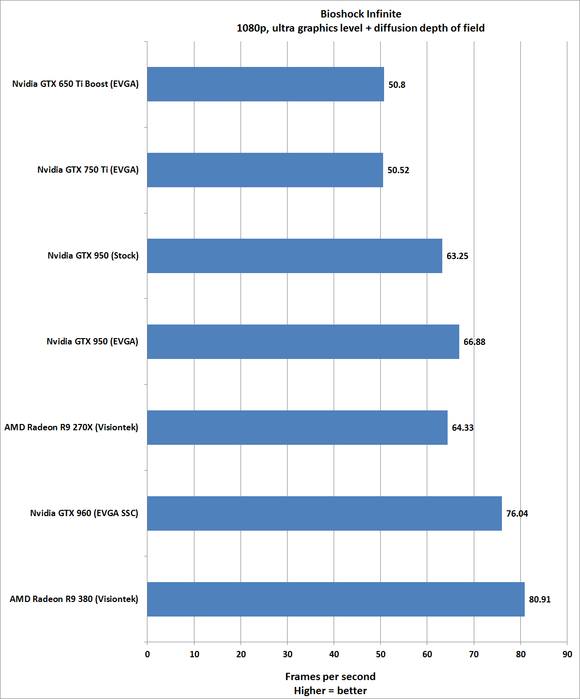 Previous Page 1 2 3 4 5 6 Next Page