Notebook hard drives are dead: How SSDs will dominate mobile PC storage by 2018
Trends in SSD pricing and laptop sales are all pointing in the same direction.
For that reason—the gobs and gobs of storage that traditional hard drives offer—we can't write off the hard drive entirely. Some SSD users may also be turned off by reports of slowdowns when transferring large files, or the risk of catastrophic failure. (Fortunately, current-generation SSDs have solved the latter problem.)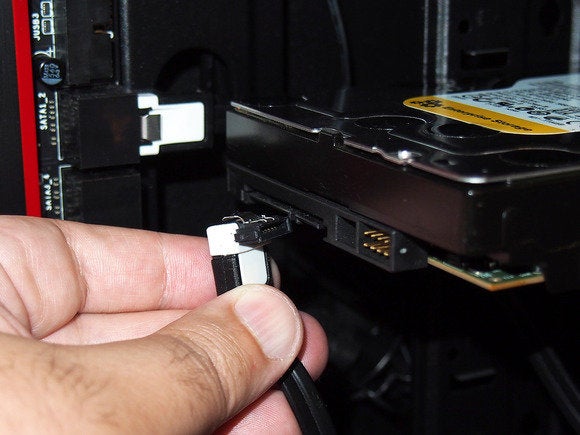 Traditional hard drives aren't expected to vanish from desktops anytime soon. Credit: Marco Chiappetta
What the pricing argument also assumes is that consumers will instinctively recognize the advantages of an SSD, and gravitate toward notebooks that include them. Jim Handy of Objective Analysis thinks that won't always be necessarily true. "I'm thinking of doctors, lawyers, schoolteachers, and firefighters," he said, who buy on considerations like price, the processor speed, and the amount of storage—not the storage technology.
Offer a laptop with a 1TB hard drive for the same price as one with a 256GB SSD, and the average consumer will likely gravitate to the larger drive, Handy said. "These people are not even aware of the differences between a hard drive and an SSD," he said.
For now, hard drive makers adhere to the "give 'em more" argument: For about $100, you can currently buy a 3TB internal hard drive, far more than the 300GB worth of SSD storage $100 currently buys.
Technologies like HAMR optically-assisted hard drive technology could ship in volume next year, pushing hard drive capacities to 30TB and disrupting the price-per-gigabyte of hard drives yet again. But traditional hard drive vendors have also seen the writing on the wall: Seagate bought Samsung's SSD business for $1.4 billion in 2011, and Western Digital has bought SSD makers STEC and Virident.
The "good-enough" argument
Extrapolating forecasts is always risky, and the data compiled by TrendForce and Objective Analysis differs somewhat. But the downward trend is clear: Unless the hard drive industry can cut its manufacturing costs, it appears that eventually SSDs will become more cost-effective than traditional hard drives in the notebook space. At that point, then, we should expect those hard drives to disappear.
There will be exceptions, of course. It's not hard to believe that gaming notebooks will offer roomy hard drives as an option. Some movie services, such as Microsoft, allow you to download the film to your notebook's hard drive, and business travelers might cache a bunch of movies for a transoceanic flight. Still, these will probably prove to be the exception, rather than the rule.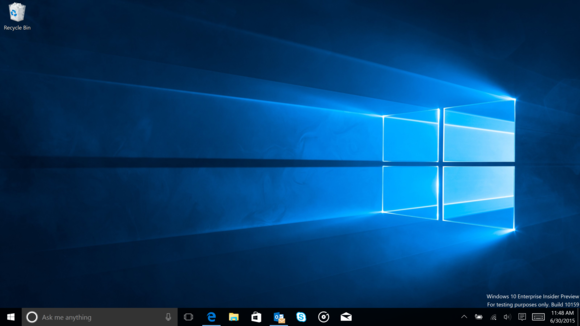 An SSD is the fastest way to get from a blank screen to here. Why wait for a hard drive to load?
Previous Page 1 2 3 4 Next Page