Netatmo Weather Station review: the weather station for the connected home
Netatmo's station surprised us with its accuracy and focus on connectivity. Out-of-the-box support for smart-home platforms makes it a great choice despite its price tag.
The temperature sensor is very accurate and never drifted more than two degrees from our NWS station about five miles away. The humidity sensor, often a pain point, is the one of the most accurate I've seen in a personal weather station to date. Very rarely did the station err more than five percent from our control station, although it did have trouble in saturated conditions.
We found several times following wet weather that the sensor would stay saturated long after things had dried out, most pronounced in below freezing temperatures. Still, in average conditions it surprised us time and time again with its accuracy.
The rain gauge is another solid instrument. It works through a tipping mechanism, which attempts to measure rain by the tips of a small cup inside the gauge. The NWS will tell you this is not a preferred method because they have a tendency to under-calculate rainfall, but the cups in the Netatmo gauge are smaller than most, so this is less pronounced.
(As a side note, our rainfall measurements over the past four months have consistently matched up with other local traditional rain gauge measurements, as well as the NWS.)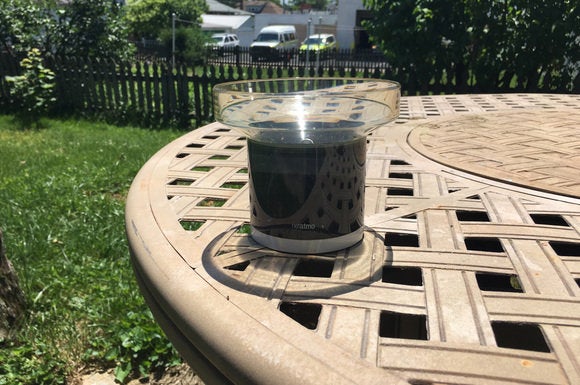 The rain gauge is the most accurate digital rain gauge that we've tested so far; it routinely matched up with other local weather station reports. Credit: Ed Oswald
If there is one instrument that has less of a positive track record in our experience, it was the wind gauge. Instead of the traditional vane and cup setup, Netatmo uses sonic measurements as the wind passes through the center of the device.
While it seemed to do well with knowing which direction the wind was blowing from, or comparisons to a handheld wind gauge gave us the impression that it underestimated wind speed. Also, during the blizzard the Northeast experienced in January, the sensor was easily clogged with snow and rendered unusable.
Even with the issues it is still sufficient for most people, although by far it was the most inaccurate of any of the Netatmo sensors. Other features, such as indoor CO2 measurement and sound levels were interesting to watch and play around with, but most useful when used in concert with a smart-home setup.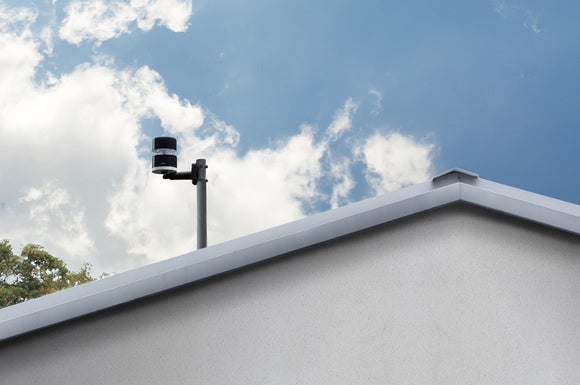 All of Netatmo's sensors, like the wind gauge pictured here, are well constructed and made it through quite a few weather extremes over the past four months without any issues. Credit: Netatmo
The app and Netatmo Weathermap
As I said earlier, you need the app: It allows you to access your station from anywhere, and it gives a host of options including nifty graphing features to see trends over time.
Previous Page 1 2 3 4 Next Page