Naim Audio Mu-so Qb wireless speaker review: It sounds as beautiful as it looks, it just doesn't get loud enough
It'll fill the smaller spaces in your home with sound, but you'll need its bigger sibling for the living room.
There is a major catch; however, Naim only supports multi-room streaming with files with maximum sampling rates of 48kHz. I was able to stream one 24-bit/96kHz FLAC file to one speaker and a different 24-bit/96kHz FLAC file to a second speaker, but I couldn't stream the sam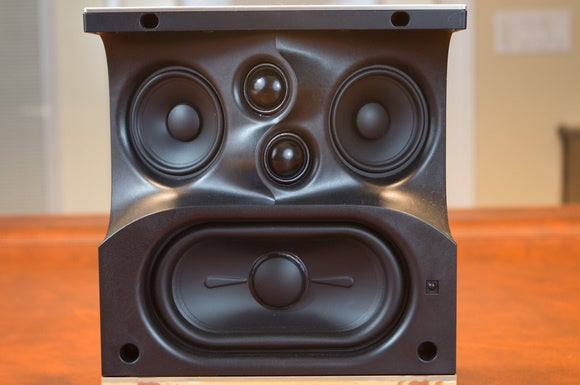 The tweeters and mid-ranges are offset in order to enhance stereo imaging. Credit: Michael Brown
e file to both speakers simultaneously. (Fortunately, the homes neighboring mine are too far away for the occupants to hear PJ Harvey screaming in the media room while Gregorian chants played in the bedroom.) The system had no problem synchronizing the playback of 16-bit/44.1- and 16-bit/48kHz files on the Mu-so Qb and the original Mu-so at the same time.
Here's why I characterize Naim's multi-room execution as clunky: When you're in multi-room mode in the Sonos app, you can switch between controlling one speaker and another (or a group of other speakers) with just two taps on the screen: Touch Rooms at the top of the screen and then tap on the group you want to control. Grouping speakers together (or breaking them apart) takes just one more tap. Whatever groupings you make, you can open a window to control the entire group's volume or each speaker's volume independently.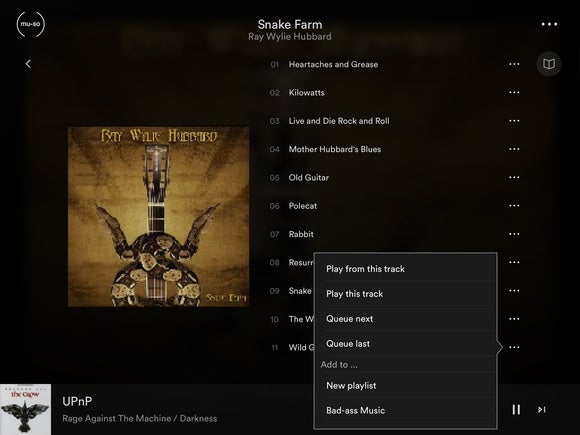 The Mu-so app isn't nearly as elegant as what Sonos has come up with for its wireless speakers.
You can group multiple speakers and control their volume with Naim's app just as easily; the problem arises when you want to see which tracks are streaming in each room, or you want to change the tracks playing in each room: Apart from the grouped volume control, the app's entire user interface is dedicated to only one speaker at a time. It takes five taps on the UI to back out of one speaker and get to the point where you can change what's playing on one of the other speakers—and that's only if you can remember the proper sequence of taps. The same routine can be accomplished with just two taps in Sonos's app.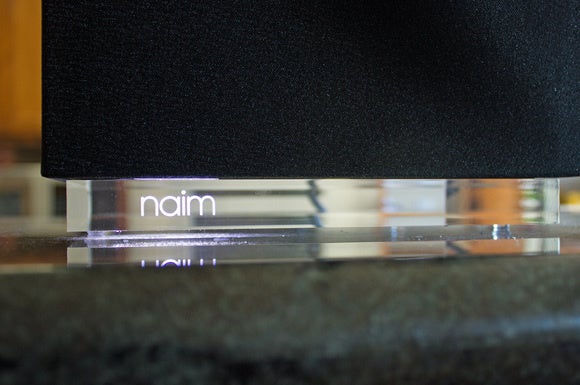 The Mu-so Qb's illuminated acrylic base lends the speaker an extra bit of flair. Credit: Michael Brown
Supported music-streaming services and file formats
Here's another aspect where Sonos's offering is superior: It's almost impossible to name a legit music-streaming service that you can't play on it—including Apple Music. Naim supports Spotify and Tidal—and that's it. One weird thing about Tidal, though: Your Tidal password must be alpha-only or alpha-numeric in order to stream music. You can log in with a more complex password, and the Tidal user interface will appear in the app, but you won't be able to stream any tracks from the service. If you're interested in giving Tidal a go, you can sign up for a 90-day free trail of the lossless Hi-Fi tier of service (the service costs $20 per month if you keep it beyond the 90 days).
Previous Page 1 2 3 4 Next Page