My month with the Surface Book i7 with Performance Base
After using the Surface Book i7 with Performance Base every day for a month, senior writer Sarah K. White offers her impressions.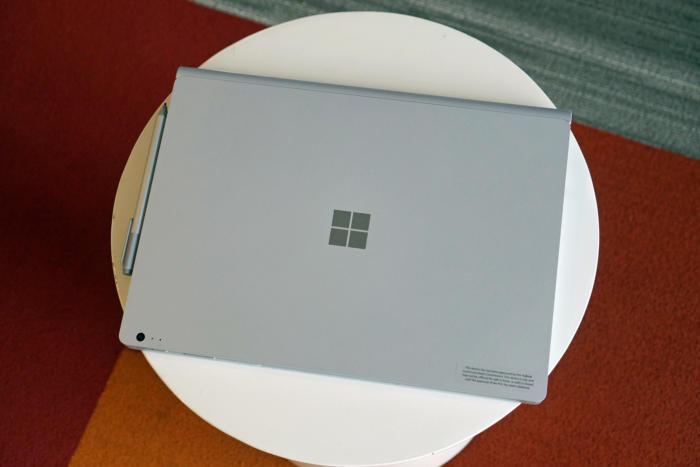 When Microsoft held an event last October, everyone thought it was prepping to announce the Microsoft Surface Pro 5 or Surface Book 2. Instead, we got the new Surface Studio, Windows Creative Update and a beefed-up Surface Book i7 with Performance Base.
The Performance Base addition brought a redesigned keyboard base to the device, while the tablet display remained the same. With the hope of swaying creative professionals away from Apple, these internal updates include an NVIDIA GPU, a 6th generation Intel Core i7 processor and a 1TB hard drive.
I've used the Surface Book i7 with Performance Base regularly for the last month, and there's a lot that I love about the it. Even though it's a device targeted at creative professionals, it's a notebook that will suit anyone that values performance.
Unmatched performance
This should come as no surprise, but the performance on the updated Surface Book i7 has been consistently impressive. But when I talk about performance, it's important to remember that I'm not an artist, a 3D video editor or even a heavy gamer. Pushing the limits of my notebooks typically means I'm 100 tabs deep in Google Chrome or I'm rehashing my youth by playing The Sims 4.
But the Surface Book happily encourages my pathological level of browser tabs without a single complaint. And light gaming was more enjoyable; everything ran faster and smoother than on my HP Spectre x360, which houses a 6th gen Intel i7 processor and integrated graphics.
I wouldn't say it's worth spending over $3,000 on a notebook just to browse the internet with wild abandon and occasionally play The Sims 4 on the highest settings, but I can say my experience with the Surface Book this past month has truly spoiled me.
If you need that level of performance, the Surface Book i7 is a strong contender and offers best performance you can get in this class of 13-inch notebooks. And, when you consider what it packs under the hood, it's incredibly thin and lightweight.
Portability
While Surface Book i7 with Performance Base is a compact device for the performance it delivers, compared to other, less powerful 13-inch notebooks, it is kind of a beast. The display is a bit taller than your average 13-inch display, and with the dual cooling fans to support the improved GPU, it's slightly thicker and heavier than even the original Surface Book. And since I'm not someone who realistically needs that level of performance daily, I'd be more apt to grab the Surface Pro 4 if I'm travelling.