Mobile device strategies catch on among hospitals
A recent survey shows that more hospitals are developing mobile strategies, but there is still work to do on the implementation side.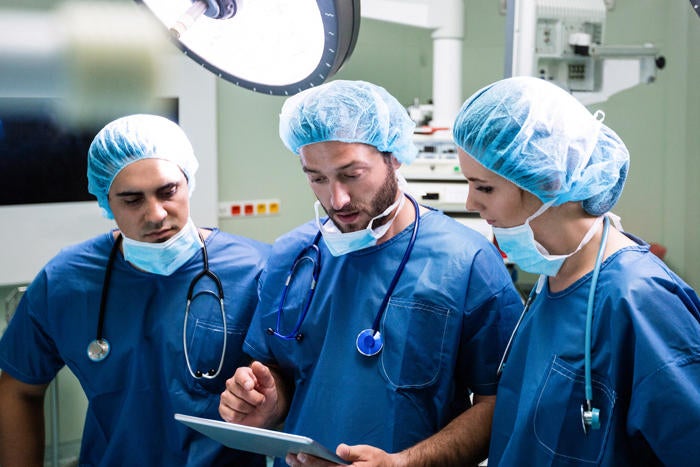 Nearly two-thirds of hospitals now have formal mobile device strategies, a big jump from just five years ago, according to the latest survey by Spok, a healthcare communications company focusing on the acute-care sector. To a large extent, observers say, this growth reflects hospitals' recognition that their doctors and nurses are already using or wish to use mobile devices at work.
From 2012 to 2017, Spok found in its survey of more than 300 healthcare professionals, the percentage of hospitals with a documented mobile strategy increased from 34 percent to 65 percent. Forty percent of institutions have had mobility strategies for one to three years, 14 percent for three to five years, and 25 percent for more than five years. Twenty-one percent launched their strategies less than a year before they participated in the survey.
This rapid growth in mobile strategy can be attributed to hospitals' recognition that many of their doctors and nurses are already using mobile devices at work. "We think it's [due to] a number of people playing catch-up," says Brian Edds, vice president of product strategy at Spok.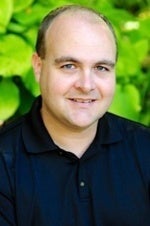 Brian Edds, vice president of product strategy for Spok. Credit: Spok
"Mobility has had a presence in healthcare for a long time, but the prevalence of BYOD [bring your own device] caused the devices to be used, and the strategies are kind of catching up."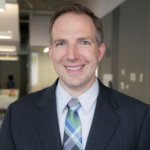 Greg Kuhnen, senior director of research at the Advisory Board Co. Credit: Advisory Board Co.
Greg Kuhnen, senior director of research at the Advisory Board Co., a Washington, D.C.-based consulting firm, agrees. "We've seen a recognition by CIOs that if they don't have a mobile strategy, mobile is still going to be used — it's just not going to be controlled. It won't be under a policy," he says. "So you might as well be involved in defining a policy and putting security in place, because if you don't, people are going to work around you."
Most institutions with a mobile strategy that has been in place for more than a year have changed their approach since they introduced it. The reasons for these changes included the shifting needs of end users (44 percent), new mobile devices on the market (35 percent), new capabilities of their electronic health record (EHR) vendor (26 percent), changes in the hospital's mobility goals (23 percent), challenges with strategy implementation (21 percent), and changes in hospital leadership (16 percent).
As hospitals' recognition of the importance of mobile technology has grown, the survey found, so has the integration of clinicians into the teams that have devised hospital's mobile strategies. Clinical leaders are on the mobile strategy teams in 60 percent of those facilities — an increase of 18 percent since 2014.The percentages of these teams that involve doctors and nurses has increased by 32 percent and 59 percent, respectively, since 2014, but clinicians are still on mobile strategy teams in fewer than 40 percent of hospitals that have such strategies.