Microsoft's Xbox One will succeed where Google TV failed
Yes, we've seen set-top boxes try to combine the Web, apps, and games before. But nothing approaches the way Microsoft's Xbox One does ...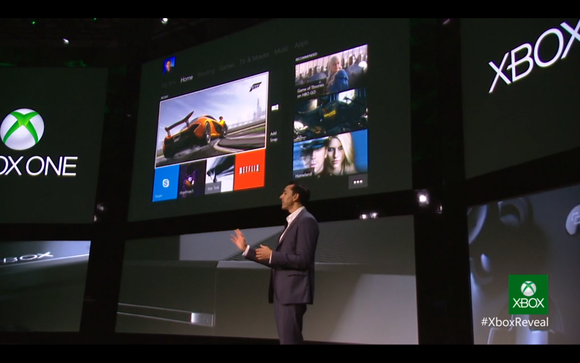 Microsoft developed the Xbox One to be the future of the living room. Instead, we got a Google TV that we'll actually want to use. And it even plays games.
Microsoft's reveal of the Xbox One at an event in Redmond on Tuesday seemingly left audiences a bit underwhelmed: After all, wasn't Microsoft supposed to announce a game console? Instead, the first glimpse of Microsoft's set-top box included a live broadcast of "The Price Is Right."
Viewed conceptually, the One somewhat awkwardly straddles the intersection between televisions, game consoles, and the PC. We've seen this before. Three years ago, Google launched the Logitech Revue as a new experience for television that combines the TV that you already know with the freedom and power of the Internet. "With the entire Internet in your living room, your TV becomes more than a TV--it can be a photo slideshow viewer, a gaming console, a music player and much more," Google promised.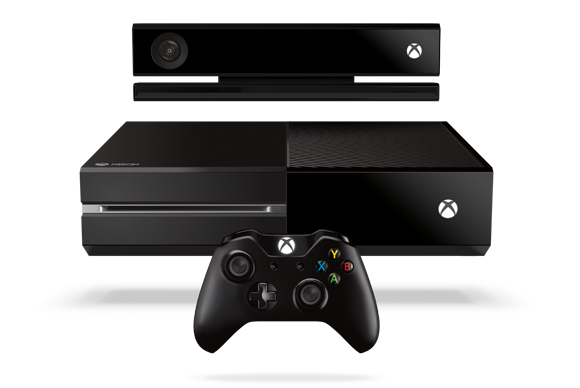 But how the One combines those elements is also incredibly polished, packaged together with what should probably be a killer line-up of games, the amazing Kinect camera technology, and a brand new user interface. If you're thinking that this is Windows 8 for the Xbox, you're on the wrong track. With the One, Microsoft will actually succeed.
Like the Google TV, the One sits between your cable box and your television, passing HDMI content in and out. Microsoft executives demonstrated some quick context switches between viewing TV programs, a program guide, and games, using varied terms such as "Watch TV," "Show me what's on HBO," and "Watch CBS" to distinguish between them.
Nevertheless, some elements of the One feel forced. Unlike a traditional Xbox game console, the One gives you PC-like apps, such as Internet Explorer and Skype--Microsoft's version of the Google Chrome and Hangouts feature that Google hoped would give it a foothold into the living room. But there just isn't any evidence to suggest that users actually care about surfing the Web on a TV while viewing a TV show or movie.
Based on a Wired profile, we also know that the One runs not one but three operating systems: a tiny Host OS, which controls the bootup process; a Shared OS, which appears to be a pared down version of the Windows kernel to run apps like Skype and IE; and the Exclusive partition, the home of traditional Xbox games. Under the hood, at least, Microsoft has done a lot of work to position the One as a unified set-top experience.
Kinect + games: the One's recipe for success
The Kinect sensor bar that Microsoft launched in 2010 has always had a touch of magic about it. Kinect may have struggled as a gaming interface--although a number of rhythm and dancing games wouldn't be the same without it--but its ability to recognize human forms and voices has always been head and shoulders above what other game consoles and developers offered. Even Leap Motion, seen as a rival to the Kinect for Windows, lacks the ability to process voice commands.