Microsoft partners with Chinese state-owned defense conglomerate to promote, sell Windows 10 to government
Creates joint venture with China Electronics Technology Group Corp. to license, support Windows 10 in government agencies and some state-run enterprises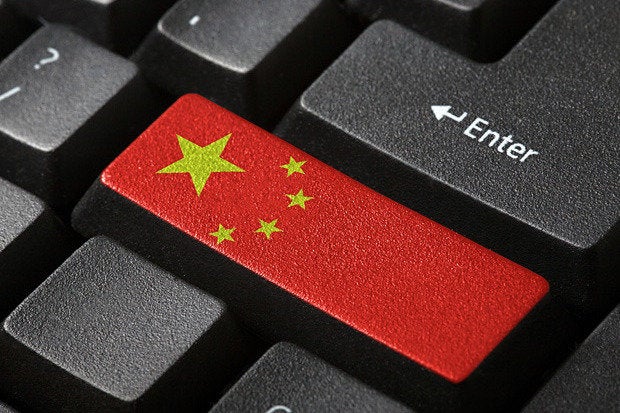 Microsoft yesterday expanded its partnership with one of China's largest defense and technology conglomerates as it announced a joint venture to get Windows 10 on government PCs in the People's Republic.
The U.S. company will partner with China Electronics Technology Group (CETC) to create C&M Information Technologies -- the name is provisional and the move will require Chinese regulatory approval -- to license Windows 10 to government agencies and some state-owned corporations, including those that control energy, telecommunications and transportation. C&M will also provide the necessary backend services, including product activation, patch management and support for Windows 10.
C&M Information Technologies is the fruit of collaboration that Microsoft and CETC announced in September, when Microsoft said the partnership was designed to provide "operating system technology and services for Chinese users in specialized fields in government institutions and critical infrastructure state-owned enterprises."
That September partnership was unveiled the day President Xi Jinping kicked off a U.S. visit with tours of Microsoft and Boeing, dined with Microsoft co-founder Bill Gates, and met with other American tech CEOs at a forum hosted by Microsoft on its Redmond, Wash. campus.
CETC is an interesting partner, as it is one of 10 state-owned behemoths in the defense sector, according to the Jamestown Foundation. CETC manages scores of research institutes and more than 180 commercial subsidiaries, most of them involved in defense-related research and development, the production of defense and dual-use electronics, or supplying the People's Liberation Army (PLA) and government agencies and state-run companies with technology products.
Some of the research institutes are much older than the 15-year-old CETC, and hark back to the days of Mao Zedong. While some of CETC's entities focus on consumer and enterprise technology, the bulk serve both domestic civilian and military markets, often with very blurred lines differentiating the two.
Under the deal Microsoft struck with CETC, C&M will be the exclusive licensee of Windows 10 to government and select state-owned corporations. C&M will create custom Windows 10 images for those customers that will include government-mandated anti-virus software; provide activation and update services -- presumably based on Microsoft's current technologies -- as well as deployment services and support; and collect feedback to guide future updates and upgrades.
The customization could steer Windows 10 for C&M's customers in a different direction than the version that Microsoft delivers to others in China, the U.S. and globally. Feedback collected by C&M, said Microsoft, would be used to "inform the creation of the successive updates of the government Windows 10 image, which may be developed by the joint organization [emphasis added]."